Every four weeks for the last few months now Brandy and I have been venturing to Fort Wayne together, for a checkup with our OB doctor and an extra long mosey around Target.  The girls had been with us previously, but last week it was just the two of us.  It was one of those days where you're in Target and the world is on pause around you, you've got all the time in the world to explore every endcap and try on sale shoes that you don't really need.  (Wait, doesn't this happen every time I'm there?)  Two hours in, we had made it to the cleaning isle and I grabbed for Clorox wipes, which have been my go-to lately for cleaning up little toddler messes, toothpaste in the sink, vanilla stains on the counter, mac and cheese glued to the chair, you name it.  Brandy commented about how she's been reading so much about how these products are doing more damage than good, and my hand shied away from the shelf.  How did these wipes sneak into my daily routine around the house?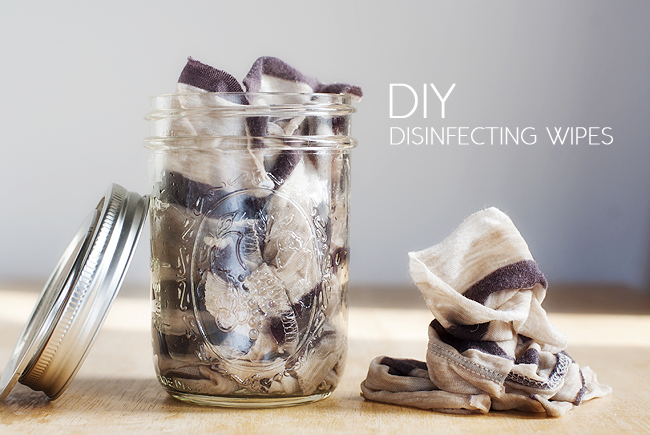 Disinfecting wipes are certainly convenient- but sometimes the cost of convenience isn't worth the harmful chemicals and artificial fragrances we are subjecting our families to.  Our family has been actively switching away from as many artificial/plastic/chemical exposures as possible this year.  We are loving our DoTerra family physician kit and finding ways to use it to replace things that we fill our shopping cart with.  These wipes are beyond simple to make, and so safe that your toddler can use them to help you clean without worrying about their sensitive skin.  (Double score!)
Here's what you need to make your own:
Old fabric, such as t-shirts, flannel, rags, that you can cut into small squares.
1/2 cup purified water
1/2 cup white vinegar
15 drops lemon essential oil
8 drops lavendar oil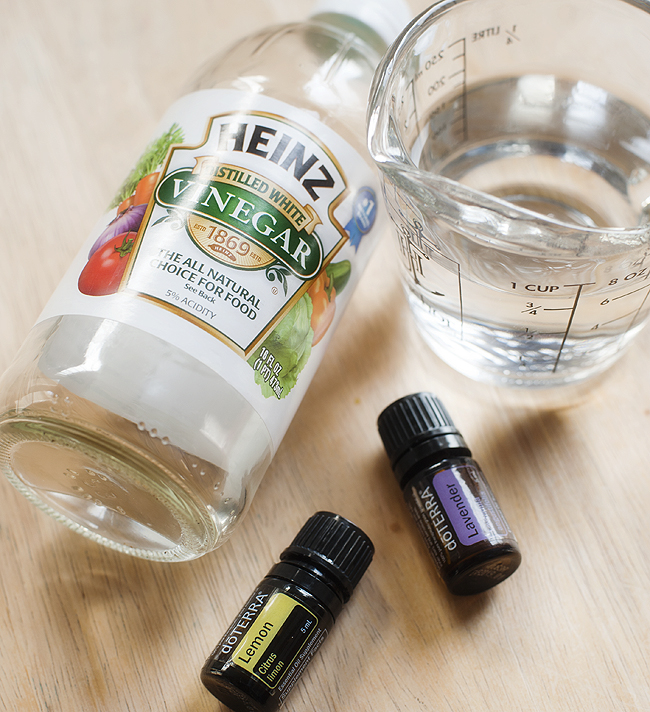 Combine all ingredients into a glass jar or container with a lid, and add your fabric scraps. (Be sure to use glass, essential oils can react to plastic!) Place lid on container and shake to coat rags. Ring them out and use as needed! (And feel free to throw them in with your laundry and re-use your fabric- they will not harm the other clothes!)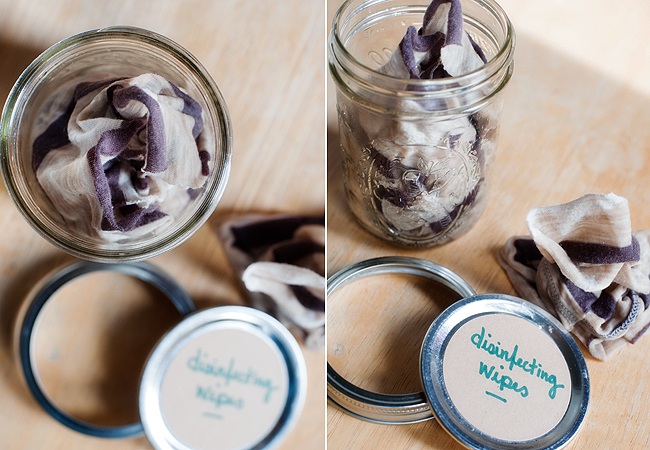 Clorox wipes have no place in my shopping cart anymore! (I can't say the same about the other things that somehow sneak into your cart at Target….)
P.S. Did you see this hilarious article on Buzzfeed?