Bright, bold lips paired with nothing but a hint of mascara is all over this spring.  I love this trend because not only does it look fresh and young, but there isn't anything more simple than this combo.  The tricky part- is finding the right shade for your hair and skin tone, and knowing how to apply your lip color. We agree that it's worth the effort- there is something dreamy about this effortless look!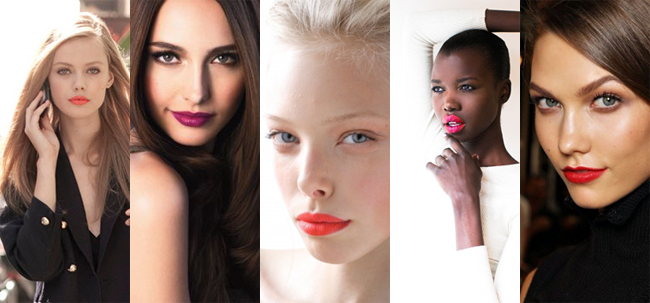 If you are able, visit a counter and ask to try some swatches of bright hues before buying- but if not, here are some shades with rave reviews: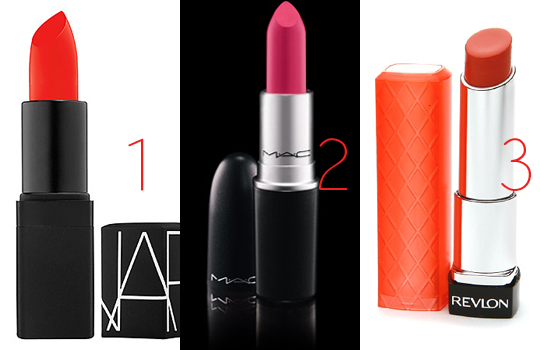 1 Nars "Heat Wave" is a great bold orange tinged red. 2 Mac "Candy Yum-Yum" is their most popular matte pink.  3 Revlon "Tutti Frutti" is a bright but wearable orange, and you can find it at your local drugstore for under $10!
The Beauty Department has a great tutorial on making your lipstick last all day- WITHOUT liner!  Check it out, here.