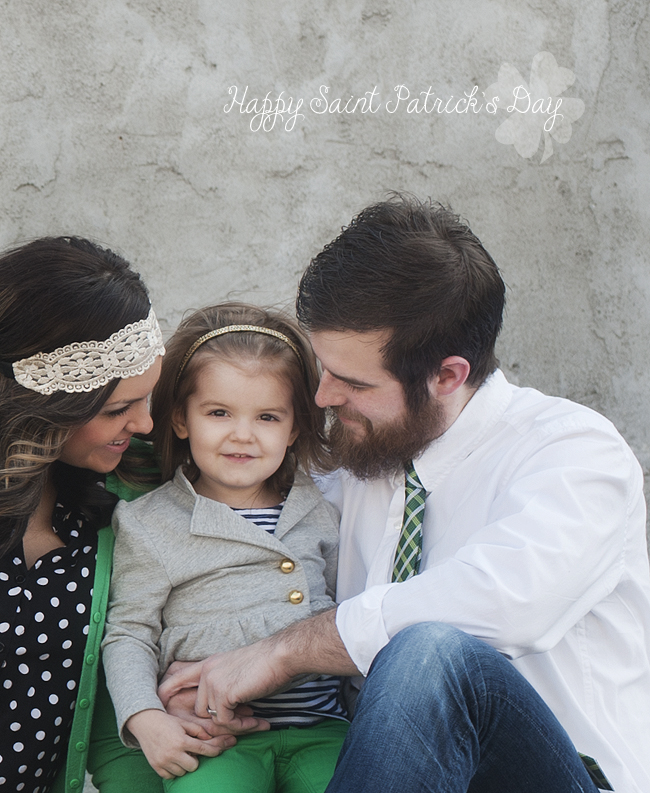 The most adorable family agreed to show off their green for this Irish holiday.  Or maybe I should say Josh purchased green Vans and we decided a festive shoot was in order.  No matter these guys look amazing in today's color with graphic accents.  Shan made such smart choices in putting these looks together.  While they fit the theme of St Patty's they could be worn all year round without looking like a Christmas sweater in July.  The best part though – there isn't a massive mound of snow behind them.  Gorgeous family and day, can't beat that.  Thank you Shan, Josh and Adelynn – love you guys!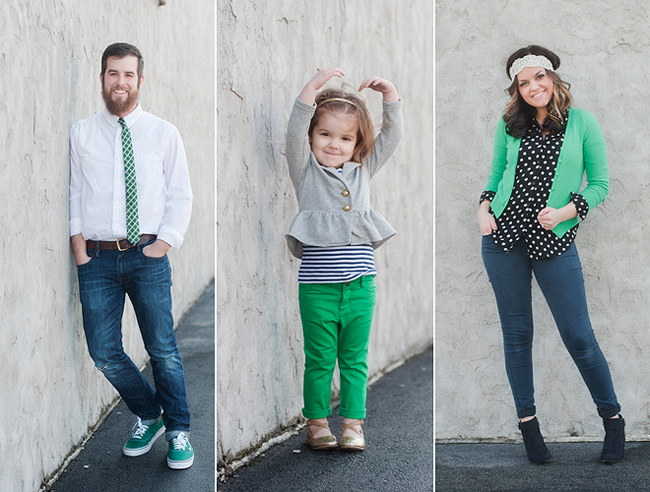 |WEARING|josh white oxford button down similar/Retreez tie/Gap jeans/Vans shoes adelynn grey blazer similar/striped top similar/Old Navy pants/gold shoes similar shan green cardigan similar/polka dot top similar/skinny jeans similar/Sam & Libby for Target booties/Forever 21 headband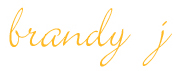 P.S. (Shan here) Pinch me, we're having the luckiest of St. Patty's days! We are so happy to announce..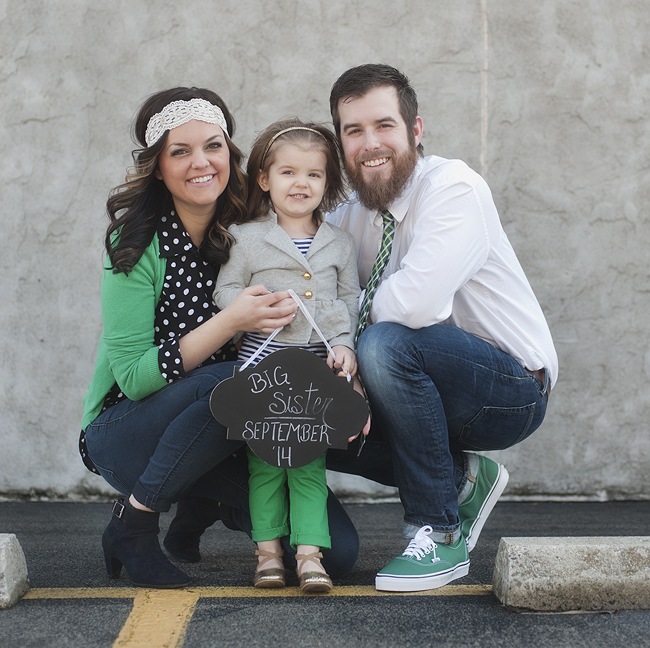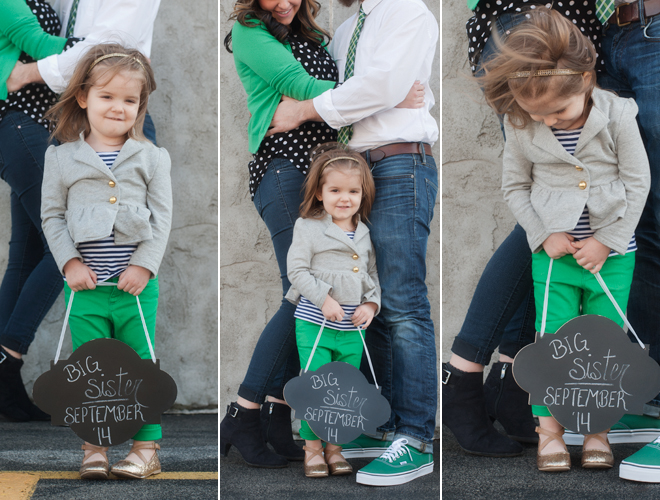 Adelynn can't wait to be a big sister!
XO,