St Patty's is on it's way!  With so many green options out there there really is no reason not to be at least a little festive on this Irish day of fun.  Here's some of our picks: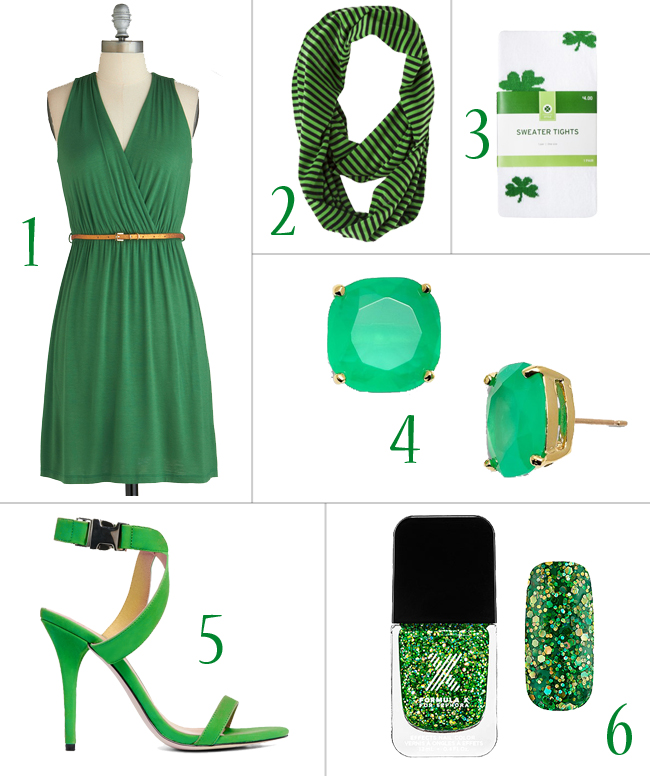 1ModCloth Versatile Lifestyle Dress 2Target Striped Jersey Knit Infinity Scarf 3Target Junior St Patty's Day Sweater Tights 4Kate Spade Stud Earrings 5ASOS Highland Heeled Sandals 6Formula X Superwatts Lightning Polish
Happy weekend everyone!