This spring so many exciting new books and movies are being released.  Anyone with a toddler is counting down to March 18th, which we should just refer to as "National Frozen Day"- the beloved new Disney flick will finally be available!  Yay!  Aside from Frozen's release, there are also serveral books that have popped up in the last few months that I am gushing over.  Books are among my favorite items to gift, so I'm constantly searching for fun new titles.  Here are my favorites for spring!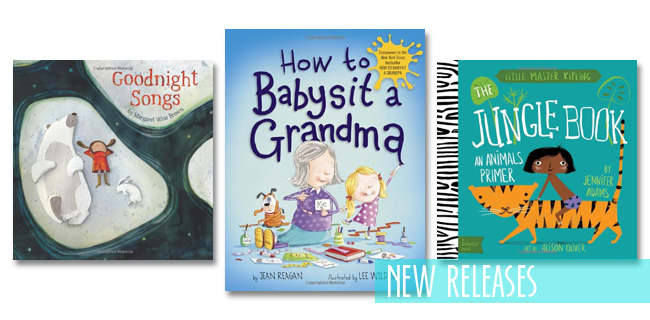 New Releases: Goodnight Songs by Margret Wise Brown, How To Babysit A Grandma by Jean Reagan, and The Jungle Book by Jennifer Adams

Spring & Easter Reads: Here Comes The Easter Cat by Deborah Underwood,  God Gave Us Easter by Lisa Tawn Bergren, and And Then It's Spring by Julie Fogliano.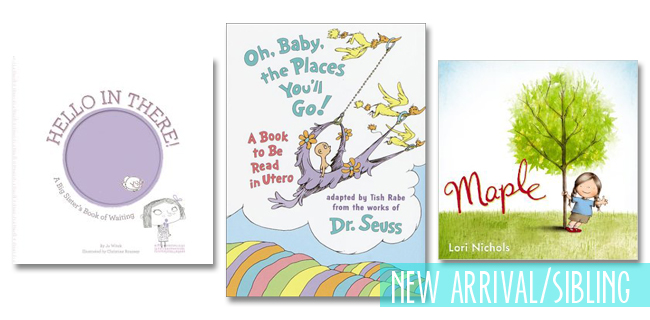 Celebrating new baby or becoming a sibling: Hello In There! by Jo Witek, Oh, Baby, The Places You'll Go! by Tish Rabe, and Maple by Lori Nichols.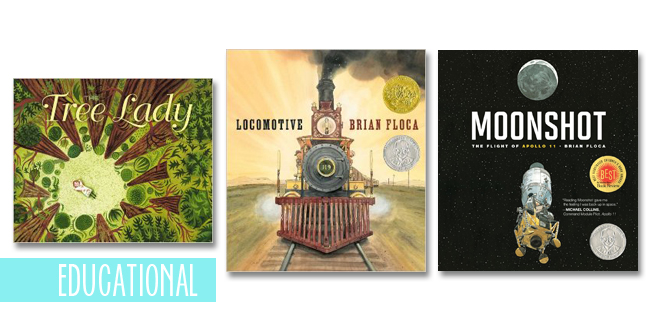 Educational Reads: The Tree Lady, by H. Joseph Hopkins, Locomotive by Brian Floca, and Moonshot: The Flight Of Apollo 11 by  Brian Floca.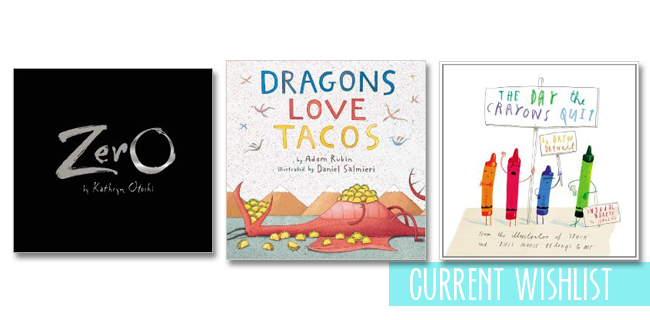 Adelynn's Current Wishlist: Zero by Kathryn Otoshi, Dragons Love Tacos by Adam Rubin, and The Day The Crayons Quit by Drew Daywalt.
Please share what your little is loving!