I've got a pretty bad history of ruining boots.  Last winter, I wrecked two pair within one week.  Both grocery store incidences, the first involved my beloved over the knee grey suede boots and a slippery jar of salsa that was no match for the floor.  The second, my go-to Steve Maddens that are so comfortable you could run a marathon in them, that I so gracefully dumped a mango smoothie on. (Not that I'm really one to run a marathon or anything.  But you get the picture.)  It was a sad week.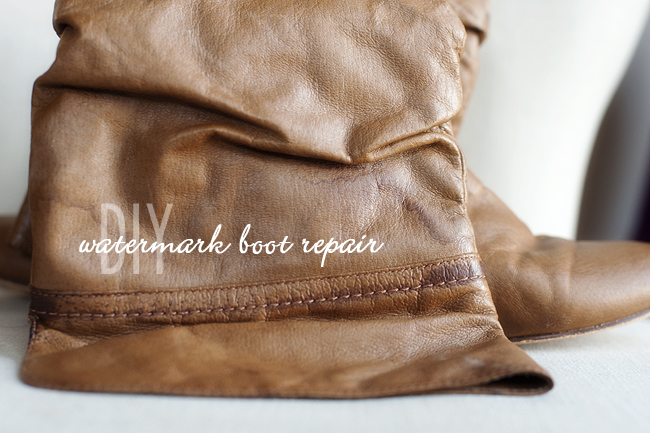 I had written my boots off and thought that they were goners (and that suede pair is still in question)- but after some pinteresting I came across this watermark rememdy and gave it a go on my leather boots.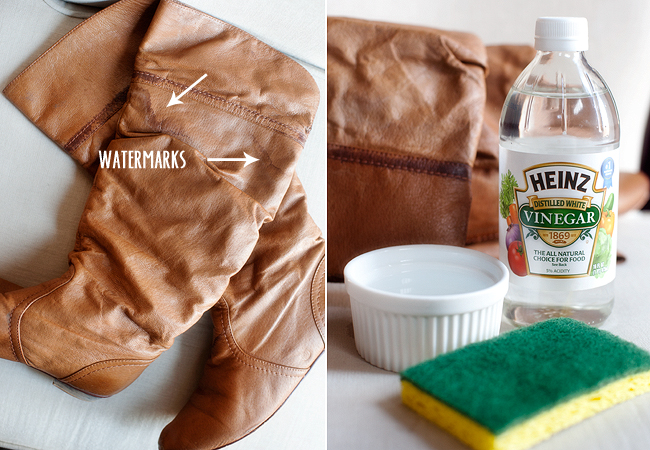 Here's what you need:
vinegar
a sponge
cold water
ruined boots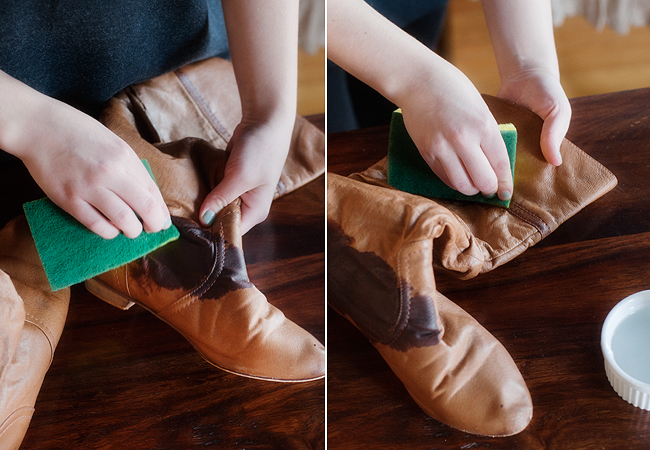 In a small bowl, mix equal parts cold water and vinegar.  Dab your sponge into the mixture, and rub in circular motions over the watermarks on your boots.
Wait for them to dry, and go over troublesome areas a second time if needed! All of my spots came out!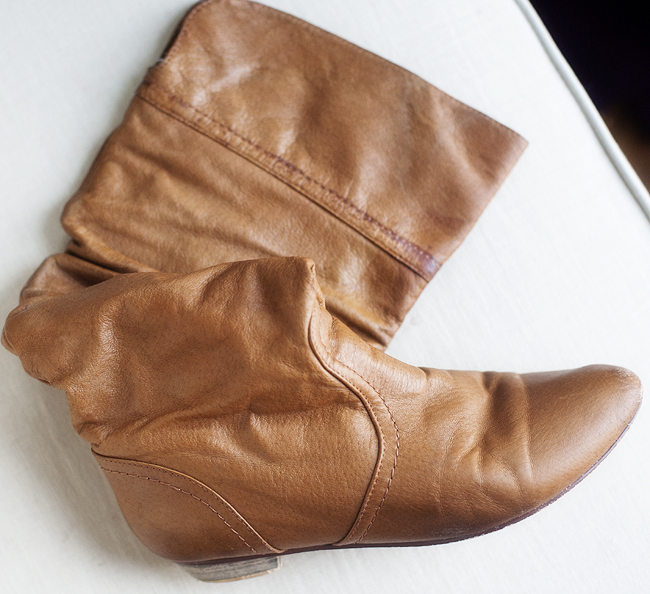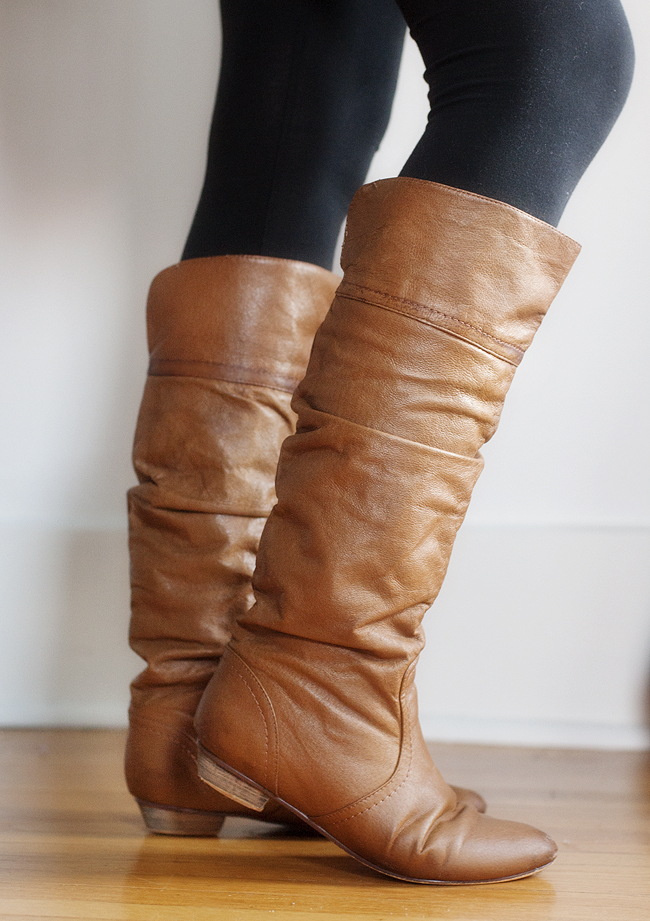 My boots are like new!  Now, to figure out how to de-salsa the suede pair….