If you haven't heard of the Pioneer Woman you are seriously missing out.  I was gifted one of her cookbooks a few months back and have lived in it since. Every recipe thus far, has been fabulous. This beef stew is amoung our favorites, so much so that I made it this year for our Christmas dinner, and countless times since then. The ultimate comfort food, with a few fun ingredients that make it really unique (like a bottle of beer!).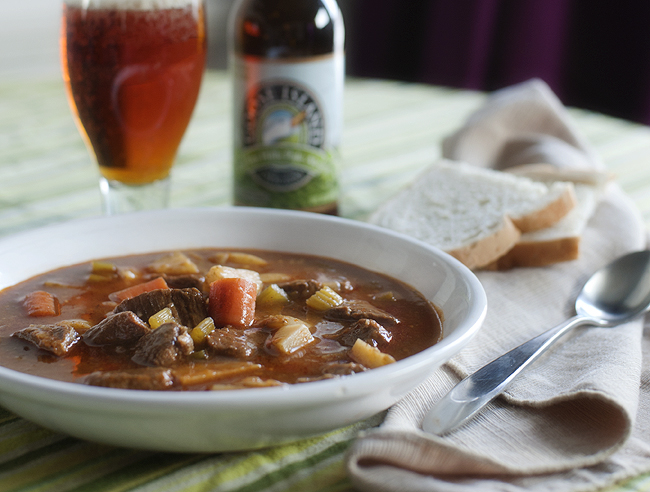 If you have ever had bad beef stew, it can be enough to turn you away from this hearty classic forever. (That was me!) Bone dry, flavorless, boring. Well, rest assured this stew will change your mind.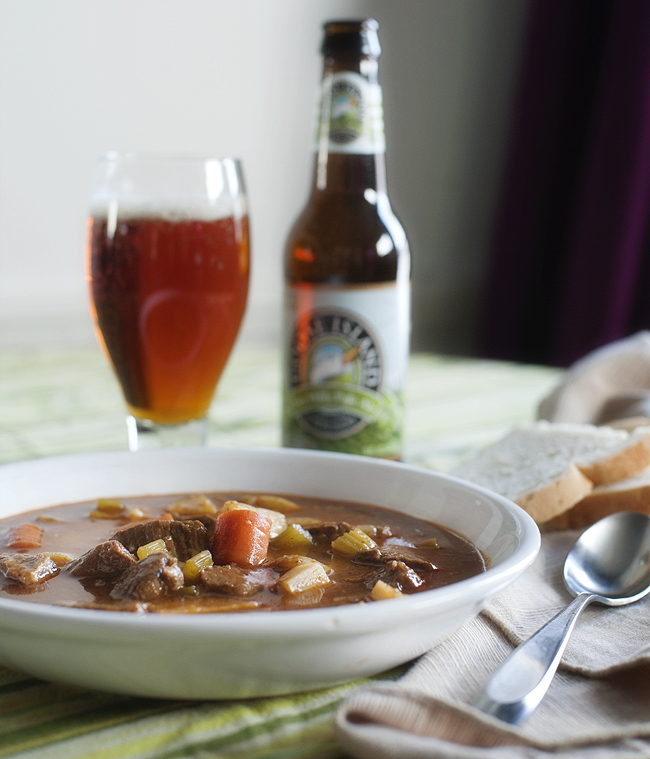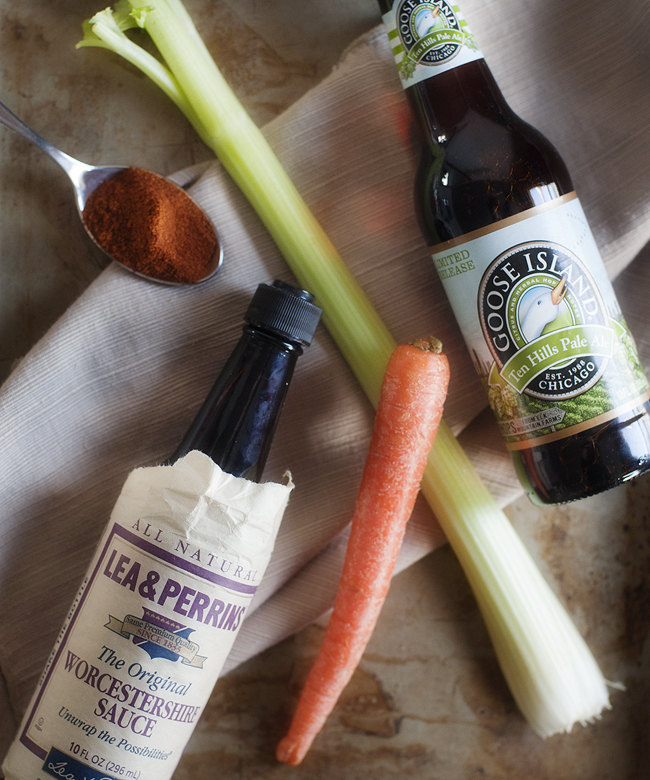 beef stew
Ingredients
3 tbsp olive oil
1 tbsp butter
2 lb beef stew meat
1 onion, diced
3 garlic cloves, minced
1 can or bottle pale ale beer
4 cups beef broth
1 tbsp Worcestershire sauce
2 tbsp tomato paste
½ tsp paprika
1½ tsp sugar
½ tsp kosher salt
freshly ground black pepper
4 new potatoes, quartered
4 carrots, unpeeled, roughly sliced
4 celery stalks, chopped
2 tbsp all purpose flour
minced parsley
crusty bread for serving (or biscuits!)
Instructions
To begin, heat oil and butter in a large pot or dutch oven over medium-high heat. Toss in meat and quickly brown all sides, about 5 minutes.
Remove the meat to a clean plate and set aside.
Throw the onion into the pot and reduce heat to low, stirring until softened. Add garlic, and cook an additional minute or so.
Pour in the beer, broth, Worcestershire sauce, tomato paste, paprika, salt, pepper & sugar.
Return the meat to the pot, cover it, and simmer the stew over low heat for 1½ to 2 hours.
Add your vegetables, and simmer for an additional 30 minutes, until they are tender.
To thicken the stew, remove one cup of liquid, and whisk in the flour. Return it to the pot, and simmer for an additional 10 minutes.
Serve with crusty bread or biscuits! Enjoy!
(The only change I have made to this recipe is the addition of celery- recipe by The Pioneer Woman.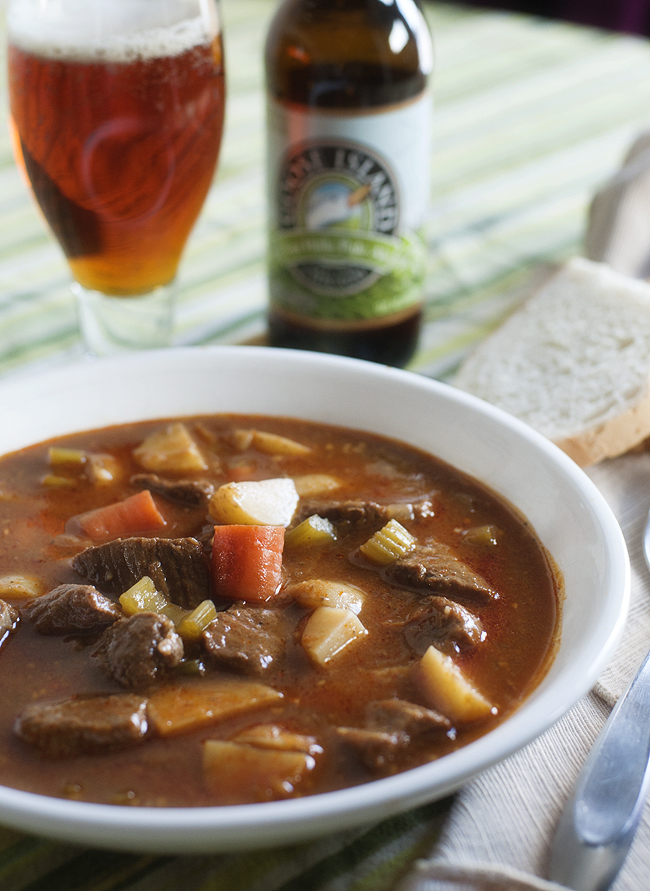 I highly, highly recommend adding her cookbook, Food From My Frontier, to your collection.  It is hands down my favorite, filled to the brim with great recipes and step by step photo's that make cooking something new a bit easier.
Enjoy!