Looking down at freshly painted piggies is one of the simpler joys in life.  It's also a great activity for those of us stuck indoors day after day after long winter day.  This past weekend Jettie asked for a little mani/pedi pampering and it dawned on mean that our shade selection is in desperate need of an update.  What better guide to follow than Pantone's top 10 colors for Spring!  Beautiful soft pastels and blasts of bold color – this season's list has something for everyone: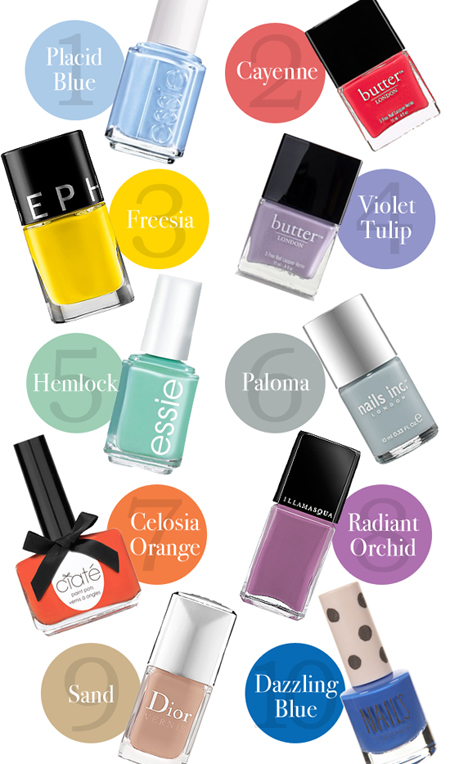 1Essie Bikini not so Teeny 2Butter London Macbeth 3Sephora Collection Banana Split 4Butter London Muggins 5Essie Turquoise & Caicos 6Nails Inc Sheraton Street 7Ciatè Hopscotch 8Illamasqua Velocity 9Dior Safari Beige 10Topshop Awol
Happy nail painting!