Sticky, Jettie and I are over the moon to announce…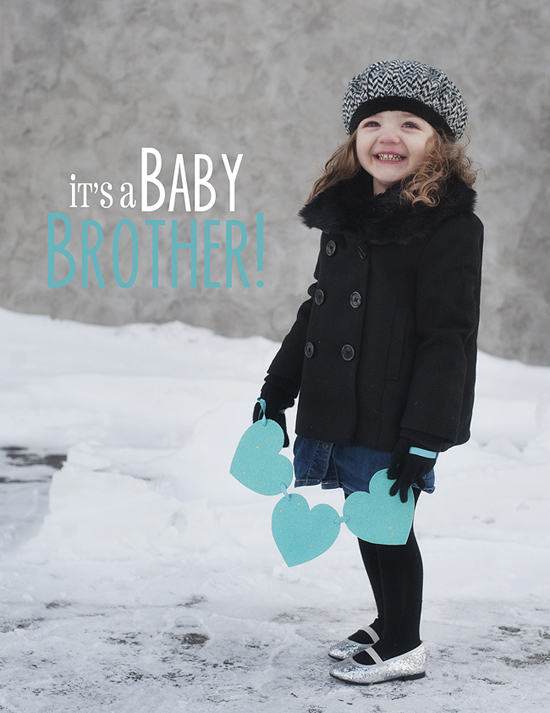 A lil man.  In our family.  How incredibly amazing!  He looks good too – growing ahead of schedule, healthy and fidgety like his old man.  Jettie has claimed since day one that there is a baby brother in my belly.  (Then again if asked whether it's a boy or girl she still says girl – we'll work on that.)  Sticky and I on the other hand were completely surprised.  It's not that we were leaning towards girl.  For whatever reason this time around we had no gut feeling.  Obviously all anyone could ever wish for is healthy.  We would have been perma-smile, happy as clams either way.  And now that we know – wow.  A boy.  Oh my goodness a boy!
A very special thank to our Jettie Jean for standing in the arctic chill and giving us that big frozen smile.  We had 5 seconds and one shot before she turned into a complete popsicle.  We sure love you baby girl!
Yesterday, we came across an ig with the phrase "too blessed to be stressed".  A simple yet powerful statement with pure truth to it.  There are a hundred reasons I could list for being stressed.  Yet it only takes a few far better ones not to be.  His warm embrace, her giggle, his ultrasound picture.  Life is good.  We are blessed.
Here's to a weekend full of joy and blessings!  Thank you for sharing in ours!