Say hello to Josie. Gorgeous smile and effortless style – those are the first things that come to my mind every time her name comes up. This pretty girl has been on my short list of someone I wanted to feature on PPJ since day 1. When I found out she was expecting I could not wait any longer and had to photograph that bump. Seemed like weather was fighting us through all the scheduling so of course we ended up with a rainy photo shoot. Nothing a couple of umbrellas can't handle though.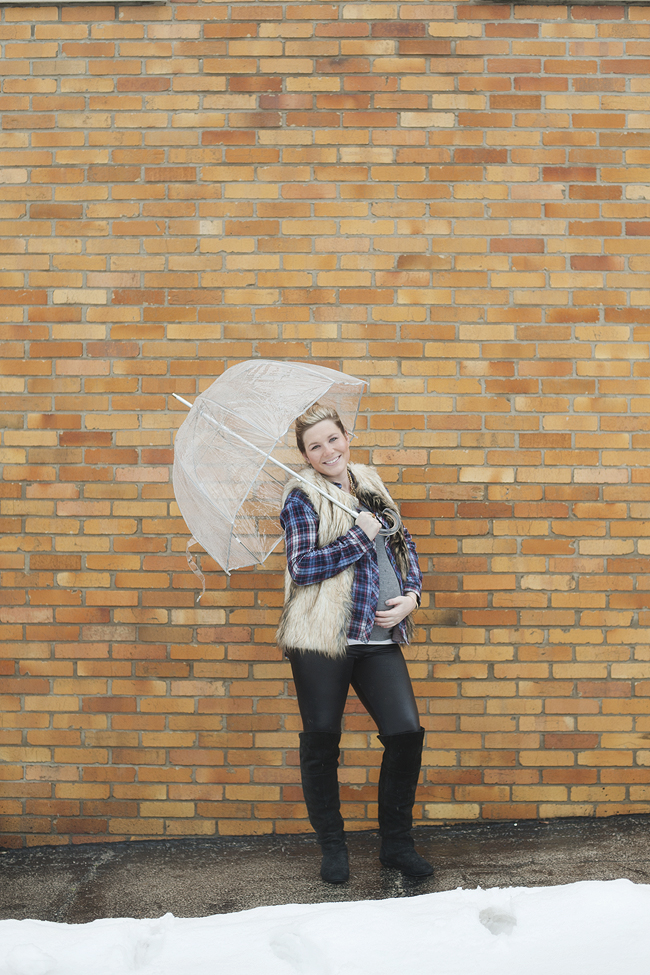 Sometimes it can be hard to parlay your existing style into maternity. Josie brings liquid leggings and a pregnancy friendly jersey top to her world with smart layers and accessories. She has always been a girl who can rock a flannel. The luxe vest and statement necklace add a feminine touch while her little top bun keeps it simple. Of course we can't forget about the best part of the look – that little baby boy bump.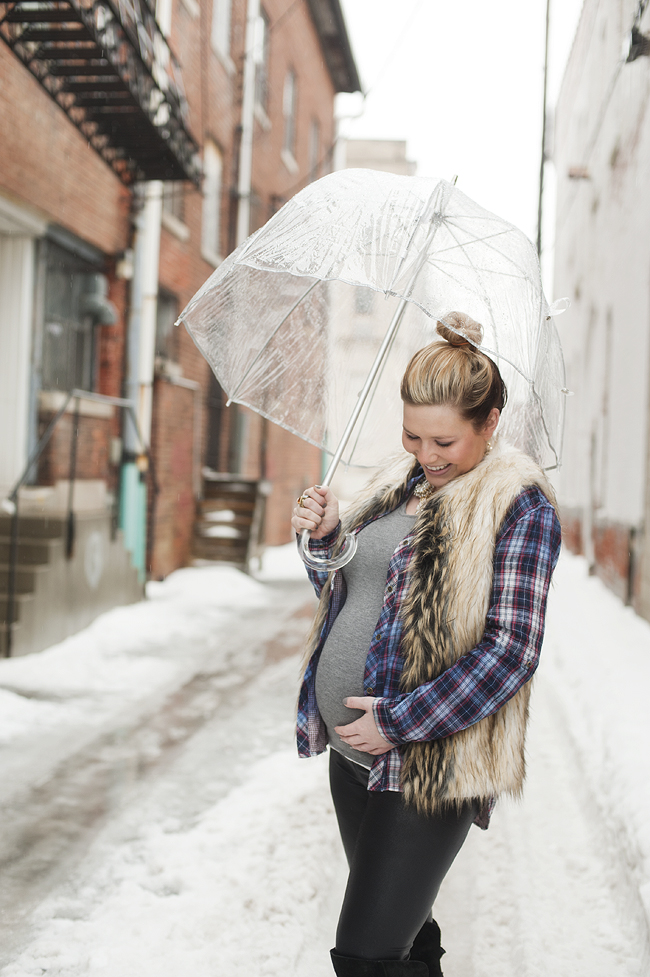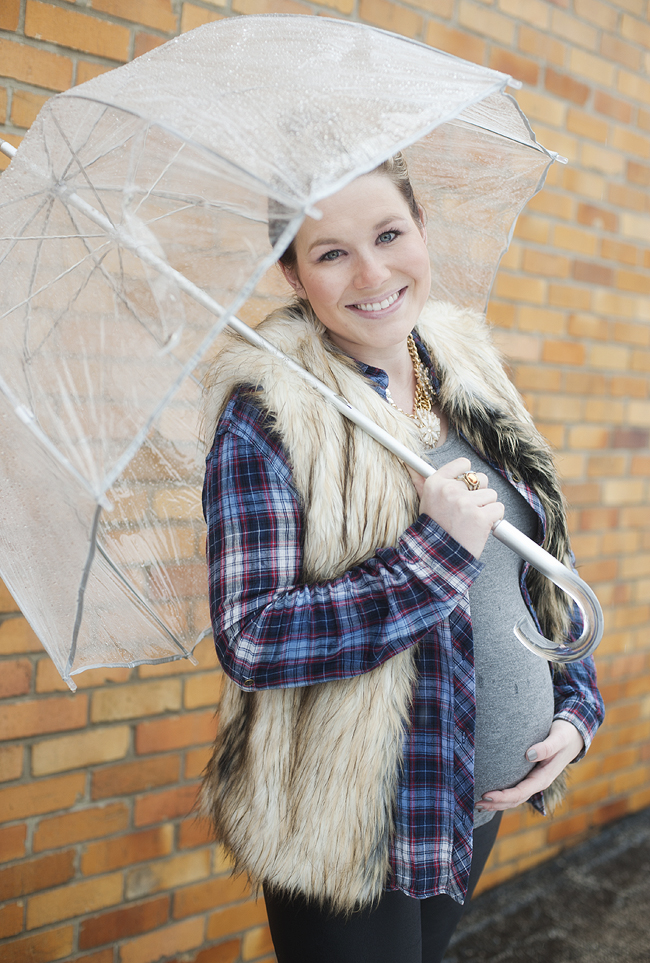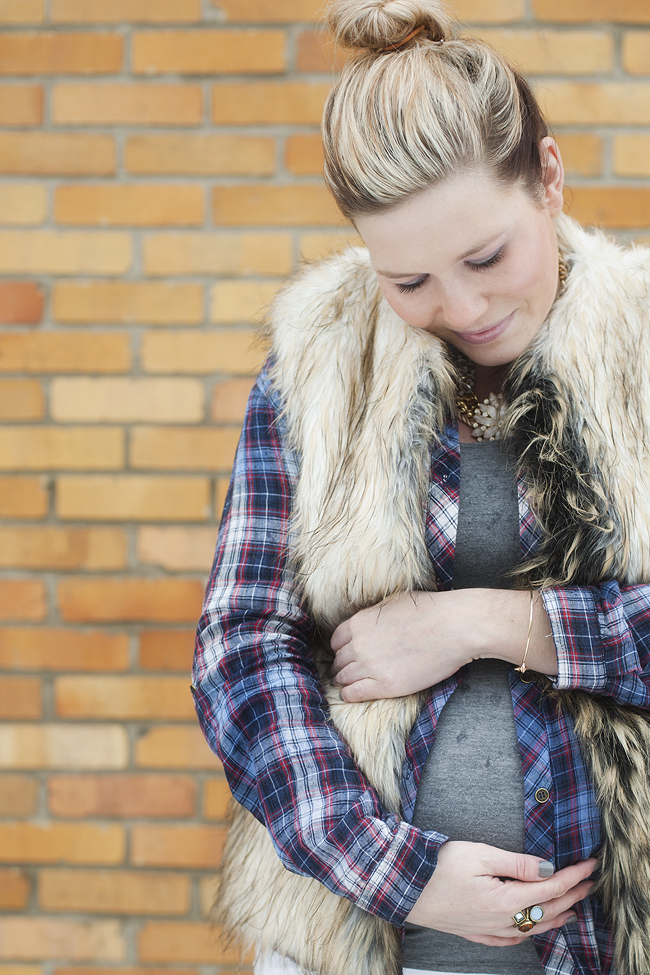 Thank you Josie for playing in the rain with me for a bit! You are a stunning reminder how magical and beautiful pregnancy is. Enjoy that belly these final short weeks ahead. Congratulations to you and Chris, nothing but good wishes for your precious little man!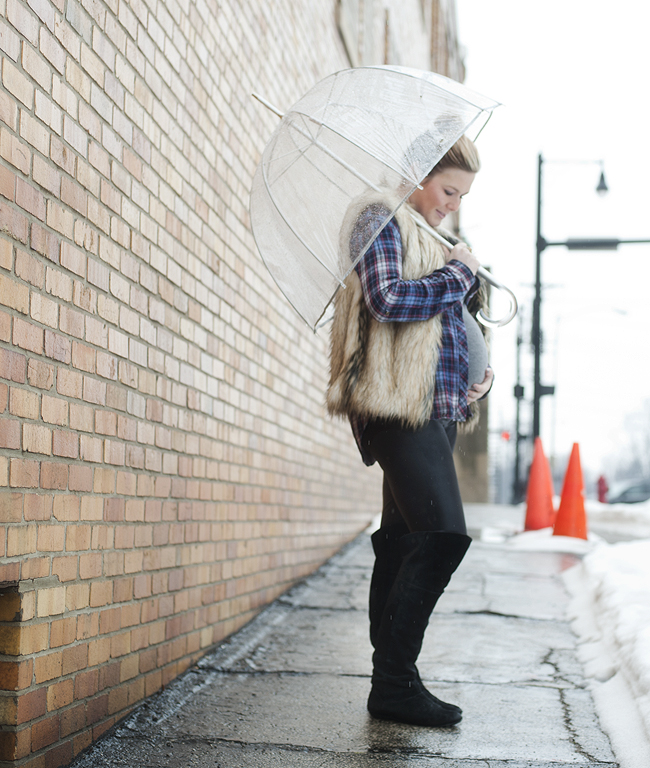 |WEARING| fur vest similar/flannel top similar/grey maternity basic top similar/maternity faux leather leggings similar/black boots similar/statement necklace similar/umbrella similar