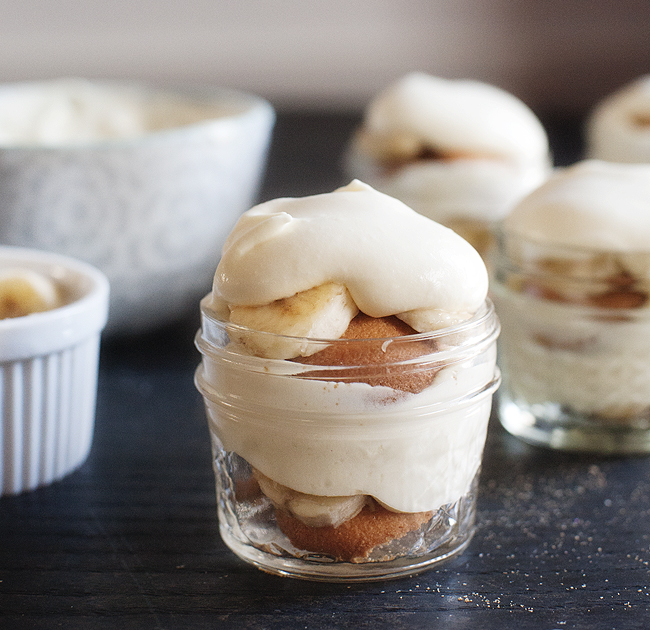 I'm finding all sorts of uses for my empty MessMakerBaker jam jars.  Last week it was Valentines day crafts, and this week it is these sweet little servings of pudding! Banana pudding is about as American as apple pie, and it's certainly easier. All alone, those nilla wafers are (in my opinion) gag-worthy, but add some heavenly fluff and they are a perfect match. We came across this recipe last week on Ring Finger Tan Line, a blog we have both come to love due to her witty humor and brutal honesty.  Her version included caramel sauce, and I was hoping mine would too- but three failed caramel recipes later, I threw my white flag.  They would have to be fabulous, sans caramel. (Don't worry, they were.  Although, the caramel sauce would have really put these over the edge!)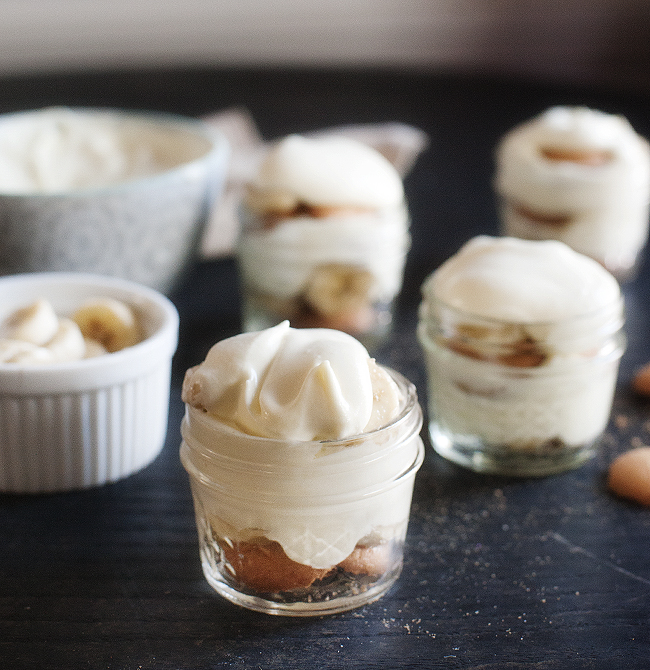 It was one of  those strange nights where you mess up everything you make (and for me, question if I should really be telling other people how to bake, with steam coming out of my ears in frustration.)  I have made caramel several times in the past, but on this particular night it was just not in the cards for me.  I'm just glad that the pudding made it out alive.

mini banana puddings
Ingredients
1 (14-ounce) can sweetened condensed milk
1½ cups cold water
1 (3.4-ounce) package instant vanilla pudding mix
3 cups heavy cream
1 (12-ounce) box Nabisco Nilla Wafers
4 cups sliced ripe bananas
Instructions
In your mixer, beat sweetened condensed milk and water for a minute or so, and then add the pudding mix and beat for two more minutes.
Transfer to a smaller bowl, cover, and refrigerate for at least 4 hours or overnight.
In a large bowl on medium speed, whip the heavy cream until stiff peaks form. Using a rubber spatula, gently fold in the pudding mixture until combined.
In a large bowl, or whatever you choose to serve your pudding in, layer the wafers, bananas, and pudding. Cover tightly with plastic wrap and refrigerate for about 8 hours before serving.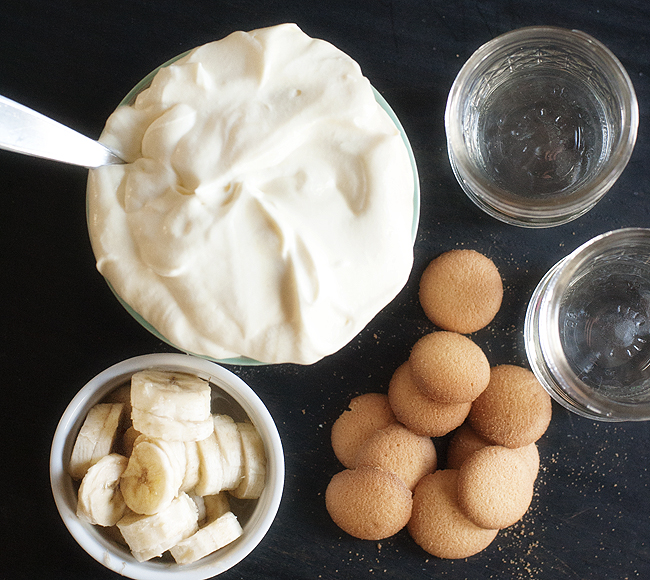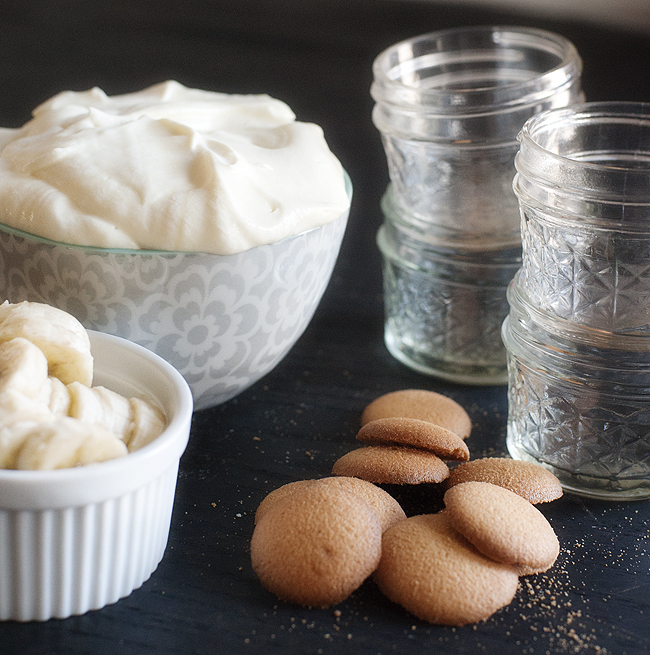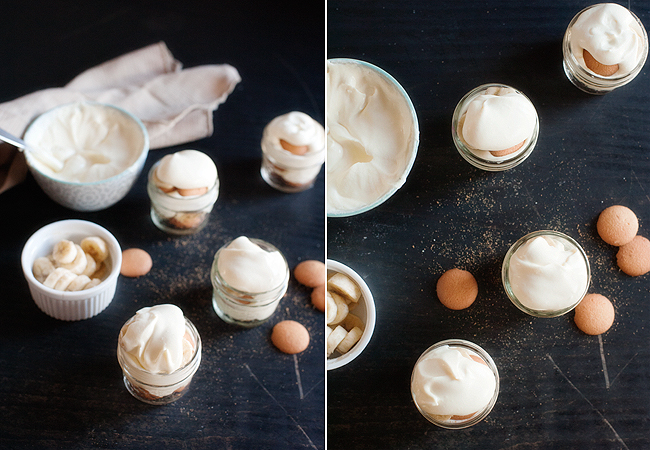 Insert spoon. Devour.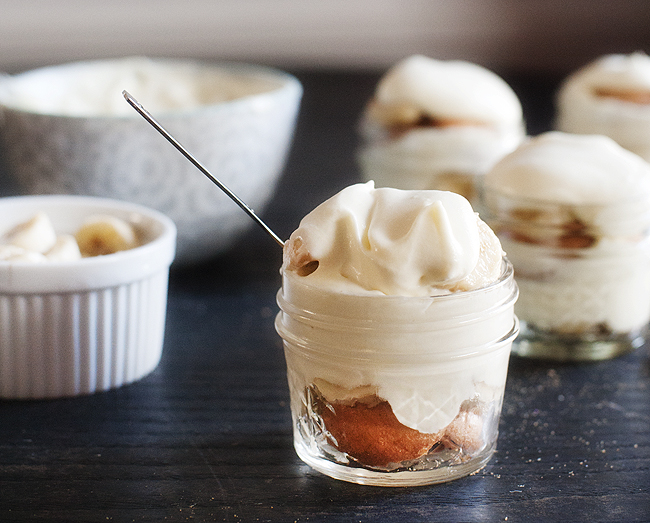 Seriously, these are little. Go have another.