Several months ago Shan and I discussed the possibility of PPJ opening an etsy shop.  Well today is the day and we could not be more excited to let this adventure begin!
I have been designing artwork for my home and events for a few years now.  It is something I have always enjoyed, finding so much of what I use in photography (like composition) carrying over to this form of art.  The most often asked question at parties would be how I did my signs.  So this is my first leap of faith at sharing this passion with the rest of you.  Starting off with modern and fun printables for your home!  All prints are instant downloads – simply print on your own printer or take to your favorite print shop.  And in celebration of opening day we are offering 10% off with the CODE 011714 (ends at midnight tonight)!  Here is a little sampling of what you will find in our shop: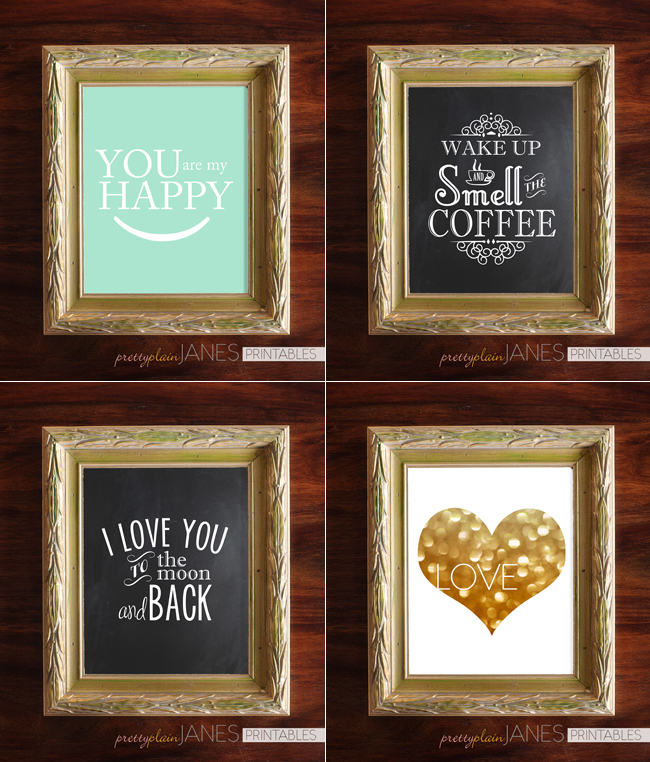 This is just the beginning with big plans of adding more artwork very soon as well as printables for events such as birthday parties.  So please check the PPJ SHOP often because you never know what we may be up to!
Have a fabulous weekend everyone!