Like many other parts of the midwest, here in Ohio we are completely snowed in. This crazy weather has locked us in our house for two days now, and I would be lying if I said that we weren't enjoying it. Yesterday our day was filled with Monopoly, movies, soup, and I even took a few hours to really get lost in a good book (more on that later- you must, must, must read this book!). The only scary part of all this is that you really, literally, can not get out of your house, let alone your driveway if you need to get somewhere. I've been wanting to make and feature a few of these DIY's, but the timing seemed perfect to share them now.
It's always smart to have a few homemade remedies up your sleeve, for those times that you need something and can not get to the store- not to mention the peace of mind you get knowing that there are no dangerous additives involved.
Here are a few things to have on hand to create multiple remedies, straight from your kitchen: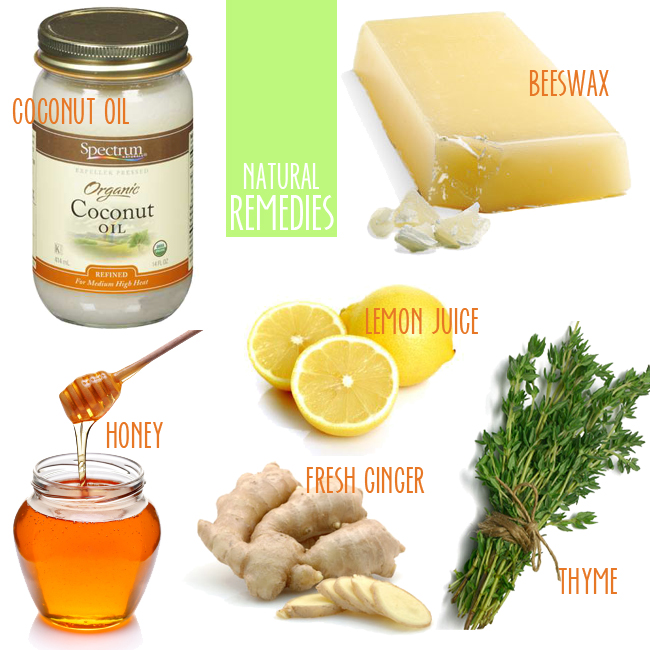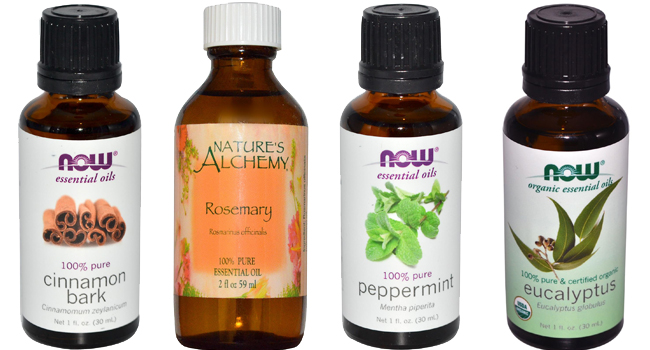 1/2 cup coconut oil, almond oil or olive oil
2 level tbsp of beeswax pastilles
20 drops of Eucalyptus oil
20 drops of Peppermint oil
10 drops of Rosemary oil
10 drops of Cinnamon or Clove oil (optional)
Directions:
Melt the beeswax with oil of choice in a double boiler until just melted.
Add the essential oils, using only half of the amount if making baby rub. (You can also just dilute with more coconut oil before using if intended for baby!)
Stir until well mixed, and the pour into container with lid for storage.
Use as needed for cough and congestion.
Ginger Honey Lemon Tonic by The Kitchn:
1 cup hot water
1″ or so, roughly chopped ginger root
1 organic lemon wedge
1 tsp honey, or to taste
Directions:
Bring the water and ginger to a boil, then lower the flame.
Add the lemon (squeeze it into the water then drop the whole thing in) and keep at a low simmer for a few minutes.
Pour into your favorite mug, and stir in honey to taste.
2 tbsp of fresh thyme
8 oz. boiling water
1 tablespoon raw honey
Directions:
Pour the boiling water over the thyme, and let steep for about 5 minutes.
Pour through a strainer into your mug, and stir in honey.
These remedies are all awesome for the common cold, but don't forget about simple remedies, like sleep, dark chocolate, peppermint & green teas, power foods (like oranges, garlic, blueberries, walnuts, spinach & salmon), and lots and lots and lots of water.