So you have a sequin piece or two in your closet.  Now how do you wear it?  Tomorrow is NYE and more than likely you already own all you need to put together a fantastic outfit.  Here is some inspiration gathered via pinterest.  Some casual, some more dressy and all a little glitzy.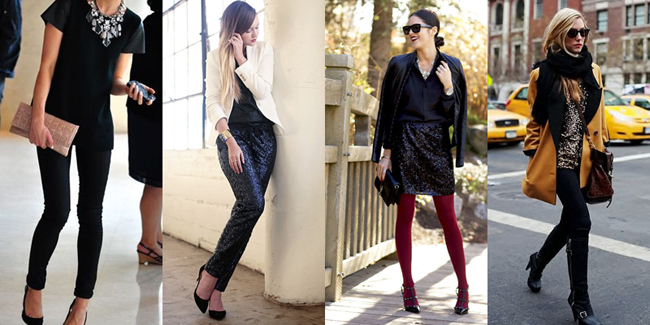 1rhinestone necklace 2sequin pants 3sequin skirt 4sequin top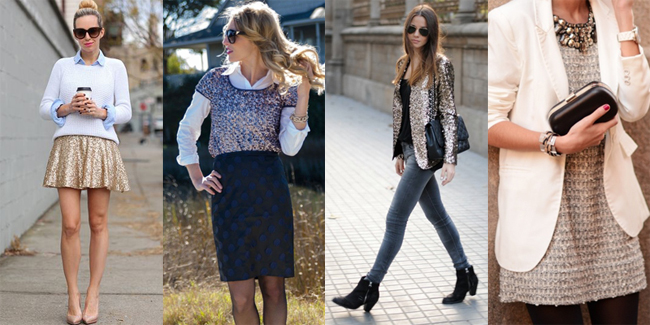 1gold skater skirt 2sequin cap sleeve top 3sequin blazer 4metallic tweed
Whether you're staying in or have plans for a night out on the town be sure to wear a little sparkle tomorrow.  It is fun to be festive after all!