This past Sunday we started a new tradition, one that we have been talking about all year – decorating cut out cookies.  The girls of course loved all the sugar and especially the sprinkles.  We however may have enjoyed it even more.  Finally after weeks of go, go, go we sat down, created, talked and relaxed.  It was food for our soul and something we do not do nearly enough.  The talk of resolutions will be here soon and this just may be at the top of our list.  Make more time to decorate sugar cookies (or at least something similar).
By the way, those two beautiful little blondes you have never seen before are Adelynn's cousins Zoe and Leila.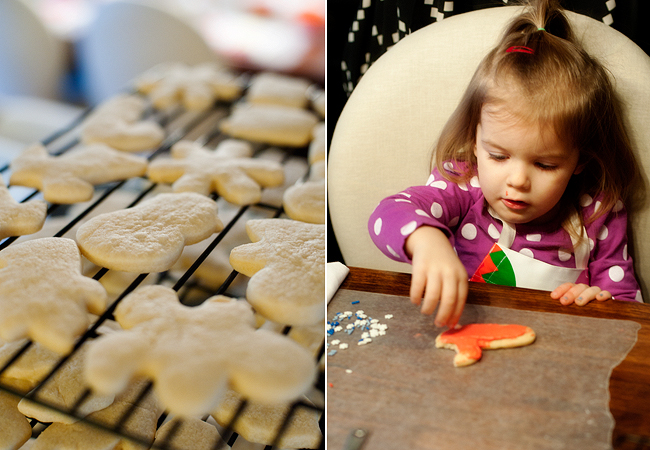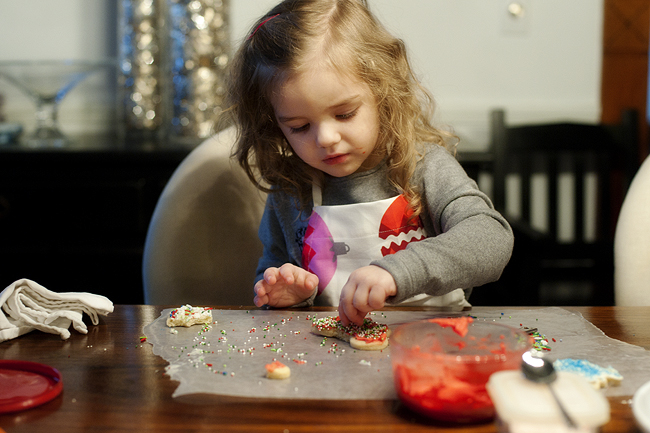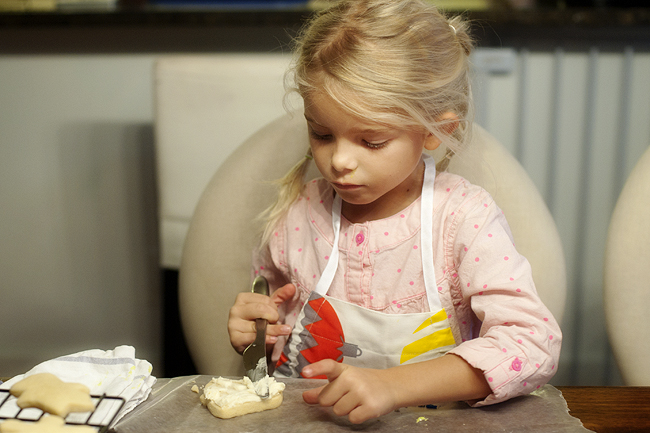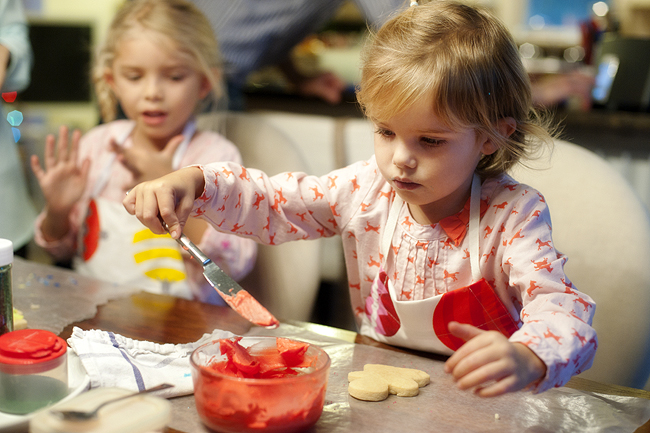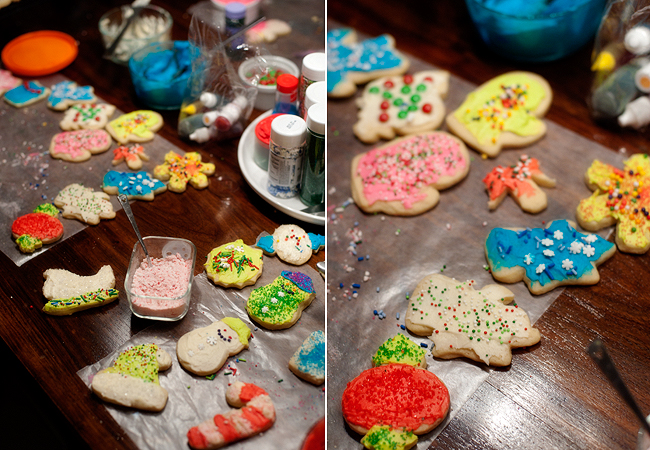 A big thank you goes out to Brandy J's mom Kim for whipping together the adorable little aprons for the girls.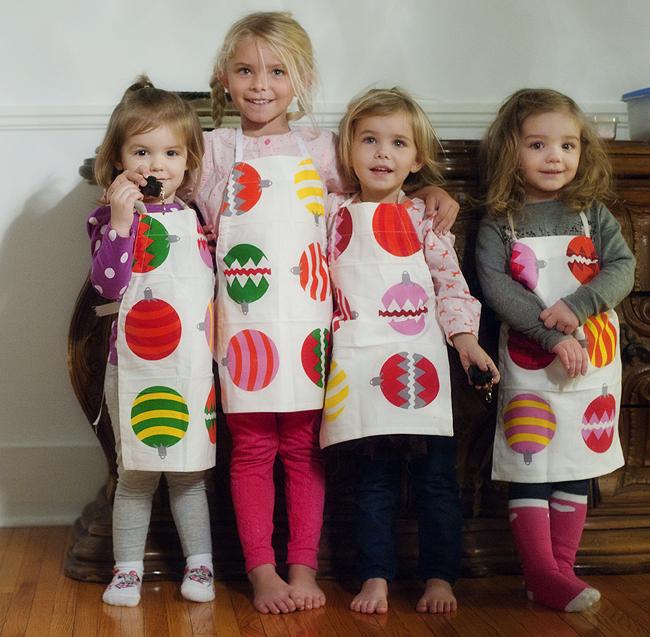 Wishing everyone a wonderful Christmas Eve!!!