Pinterest is swarming with Thanksgiving dessert ideas that break the mold of the classic pumpkin pie. (Not that there is anything wrong with that good 'ol pumpkin pie- they call it a classic for a reason!)
If you are feeling ambitious this Thanksgiving, and want to treat your family to something extra special, here are a few ideas I really love.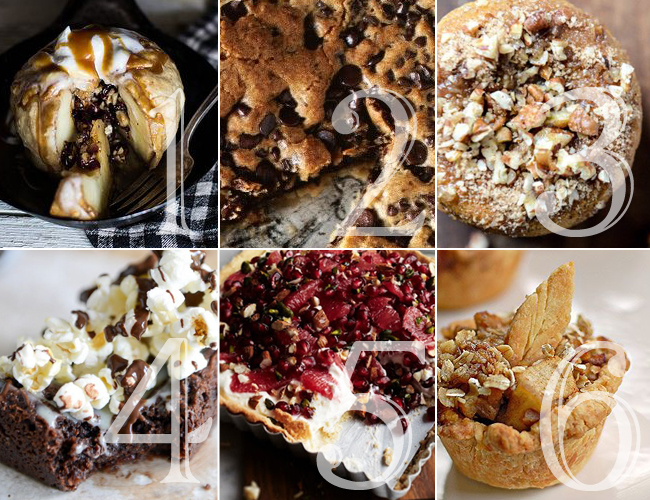 1. Salted Caramel Apple Dumplings with Dried Cherries and Hazelnuts.  Oh. my. heavens. and. stars.  These have me drooling.  I've never seen a better looking apple!
2. Chocolate Chip Cookie Pie. I love cookies, and I love pie- so this combo looks pretty incredible.  (Beats out pumpkin, if you ask me)
3. Sweet Potato Pecan Pie Doughnuts. Doughnuts seem to be everywhere at the moment- and when they look like this who can complain? YUM.
4. Buttered Popcorn Crunch Brownies.  I'm obsessing over these brownies!  What a great combo and awesome texture.
5. Pomegranate, Red Grapefruit and Pistachio Tart. A bit more ambitious, but yum yum yum.
6. Mini Apple Pies. Everything is better mini- and these pies certainly are cute.  These would be fun for kids, or even for dessert to-go.
Happy baking,