It's the weekend again!  We are in the middle of moving- but here are a few things that have caught my eye this week: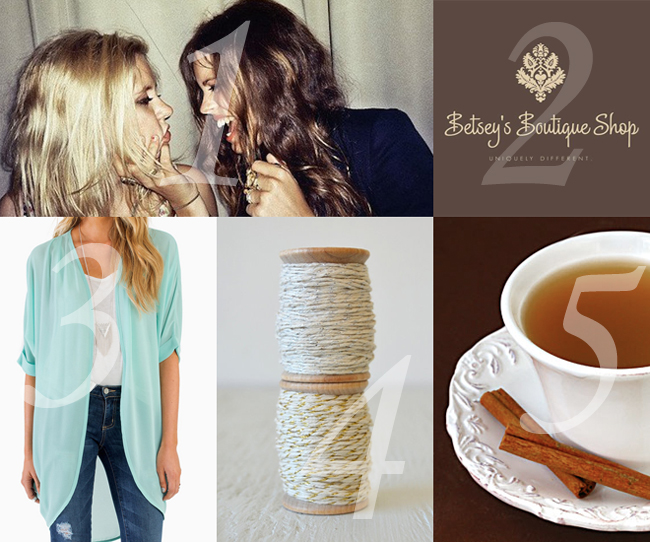 1. The Innovation of Loneliness. This video came at a really good time for me.  In a world where we seem to have lost touch with what real relationships and conversations feel like- this video really puts things into perspective.  2. A good friend of mine drug me out of my box-filled house last weekend for "Ladies Night Out" hosted by this little gem of a store nestled in a small town by ours.  I will be visiting Betsey's Boutique Shop again and again- its fabulous! 3. I'm absolutely loving all of the kimono's and oversized sweaters that this fall is flaunting.  This is right up my alley- so comfortable!! 4. I've been lusting after this metallic twine for awhile now.  Seriously, how pretty is it?!  I'm hoping to incorporate it into some gift wrapping this holiday season! 5. Homemade apple cider has been all over my IG feed and I'm dying to make some!  I can't think of a better way to make our new home smell wonderful!
If you missed our giveaway yesterday- it doesn't end until next Friday.  Be sure to enter!!  Have a great weekend!