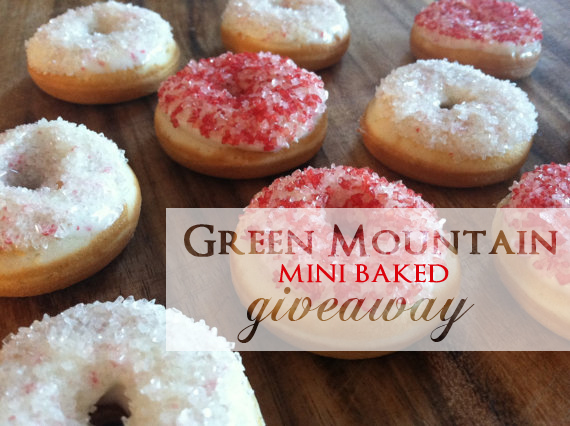 One of the very best aspects of being a seller on Etsy, is the ability to connect with other shop owners and find millions of fabulous products that can be mailed right to your doorstep.  Debbie Mast, of Green Mountain Mini Baked, specializes in unique mini-donuts that  are nearly too adorable to eat.  (But go ahead and indulge, because they are equally as yummy!)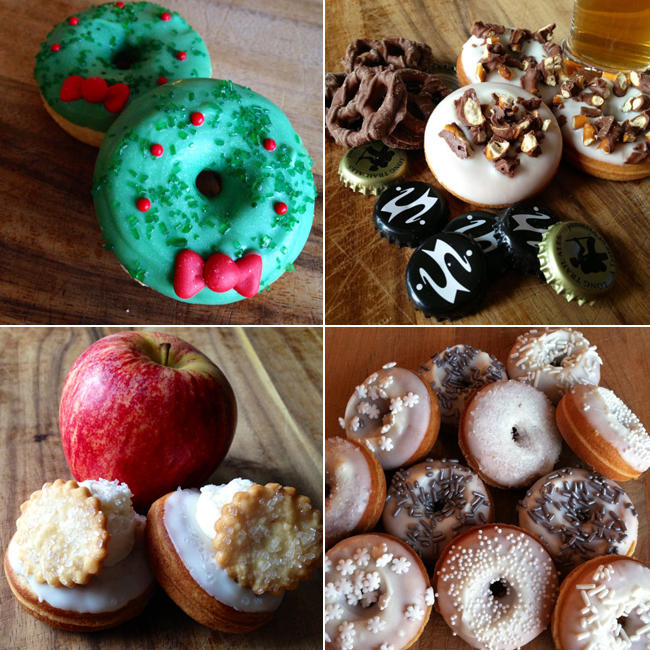 A bit from her Etsy shop:  "Green Mountain Mini Baked is a mini donut bakery located in the Green Mountains of Vermont.   If you are inclined, please try Green Mountain Mini Baked… you will be hooked!!   ❤  NEVER made with preservatives!!  Baked with as many FRESH Vermont and New England products as possible.  For example I use Vermont cage free eggs, King Arthur flour, Kate's Real Butter Milk (from Maine), Booth Brothers Milk (the farm is 2 houses down from me), VT apple cider, VT made maple syrup, Cabot butter, and Cabot sour cream.  I  bake all my donuts in an industrial donut maker.  This ensures uniform shaped donuts, without all of the grease that comes with frying!"
Now for the fun- Debbie is graciously giving away 1 dozen of her holiday donuts to one lucky PPJ reader!  Here's how you can enter:
1. Leave a comment sharing your favorite donut flavor.
2. "Like" Green Mountain Mini Baked on Facebook.
3. Share this giveaway on Facebook, Instagram or Twitter, and tag #ppjminidonutgiveaway
Giveaway is open to US winners only, you have until Friday, 11/22/13 at 11:59PM EST to enter.  Winner will be contacted via email and will have 72 hours to respond or another winner will be selected.
Good luck!
WINNER!
Congrats to Shannon (Painting Paris Pink)! Thanks to all who entered the giveaway!