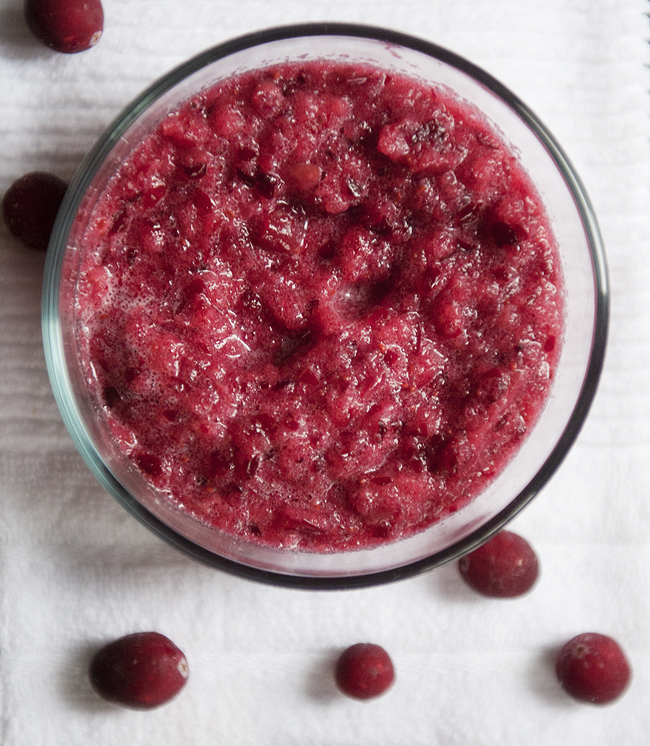 Nothing says the holidays like cranberries.  Sure they are yummy in sauces and crumbles but did you know they are also a fantastic beauty treatment for your skin?  Full of vitamin A & C, cranberries produce the ever important collagen that keeps your skin looking firm and healthy.  The anti-aging benefits do not stop there.  This super fruit fights free radicals which causes wrinkles.  And if that is enough for you they also aid in locking in moisture.  I have enjoyed all of our diy masks but I have to admit this one is my favorite.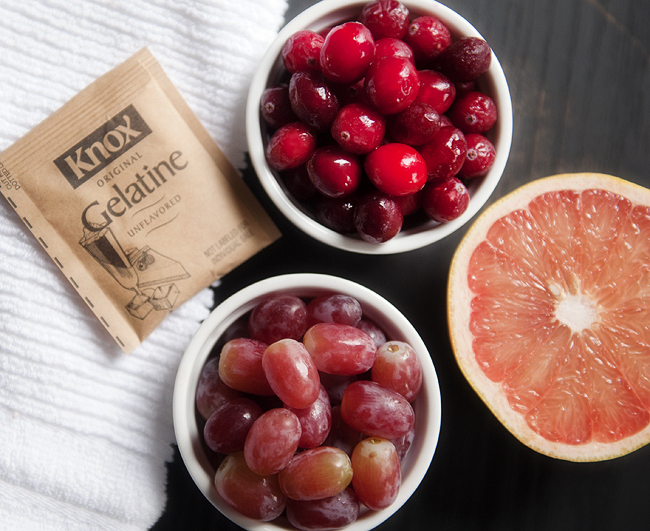 Ingredients:
1 cup fresh or frozen cranberries
1 cup red seedless grapes
2 teaspoons fresh grapefruit juice
1 envelope unflavored gelatin
Directions:
Rinse the cranberries and grapes, and then add all the ingredients to a blender and puree until they form a paste-like mixture.
Cover the mixture and place in the refrigerator for 35 to 45 minutes to thicken.Remove and allow the mixture to sit at room temperature for about 10 minutes.
Pull your hair away from your face and apply the mixture to clean skin.
Find a spot where you can relax with the mask on your face for about 15 minutes (wear an old shirt or towel around your neck you would not mind staining if it should happen to drip). Gently wash off the mask with warm water, either in the shower or with a soft cloth.
*it is a good idea to test this on a spot under the arm before applying to face to ensure any sensitivity issues to the fruit.
mask from she knows
My skin is still feeling soft and fresh from my first use of the mask last night.  This recipe makes enough for at least 4 applications, just be sure to let the other members of your household know it is for beauty, not eating with turkey.  Hope you pick up some extra cranberries and pamper yourself with this wonderful mask!