I've said it before but I'll say it again- I seriously love coconut oil.  It's health benefits are through the roof and I literally feel like you can put it anywhere.  I lather it on my face when I get out of the shower and use it as moisturizer, I use it for make-up remover, I bake and cook with it, throw it in smoothies, you name it.  Regular shampooing and styling tool use strip your hair of its natural oils, and sometimes your strands just need a little oompf.  This hair mask is awesome for loading your hair with moisture for the cold winter months ahead!  Not to mention, it smells yummy!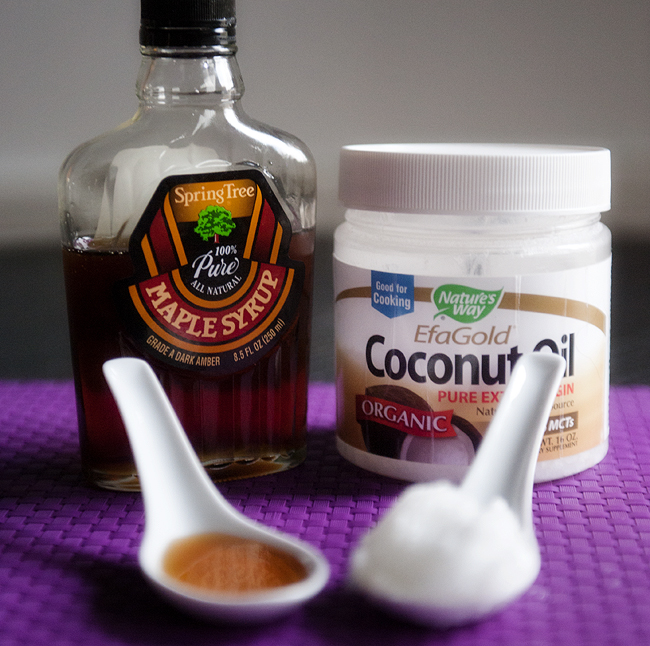 Here's what you need:
2 tbsp pure maple syrup
2 tbsp coconut oil
Using a small bowl, mix equal parts coconut oil and maple syrup- depending on your hair length and thickness. I used about 2 tbsp of each.  Once you have a jelly-like consistency, lather it all over your dry hair, and twist it up off your shoulders.  (Don't eat your hair.  Prepare yourself with an oatmeal cookie on hand or something- it seriously smells SO good.)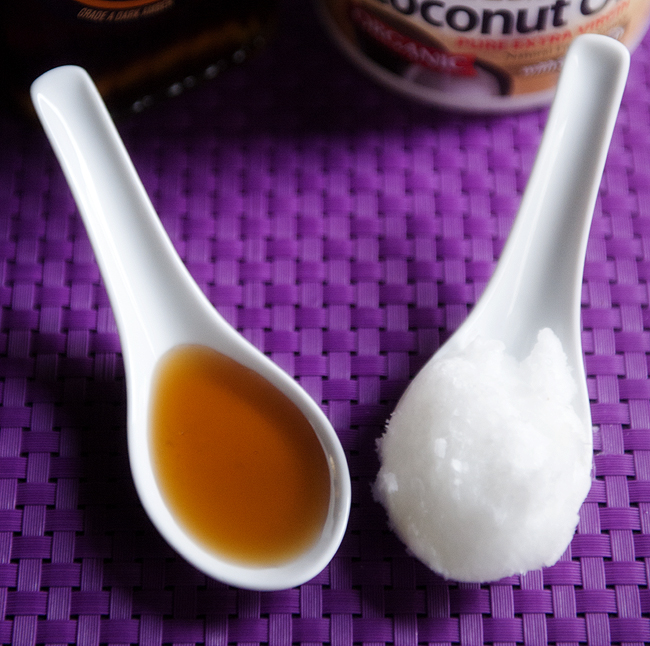 Leave it on for a good hour or so, and then wash and style your hair as usual.  It should leave your locks shiny and super soft!
Happy masking!