The last few weeks have included 2 long road trips and gobs of eating out.  While we had a fantastic little adventure I am ready to stay put for a bit and cook out of my kitchen.  Last night I was in the mood for a new recipe.  Something simple that would satisfy my "finally home" craving.  This could not have fit the bill more perfectly.  5 ingredients combine to make a nutty pasta dish that fills you with that "oh so good" feeling.  It was just what me and my kitchen needed.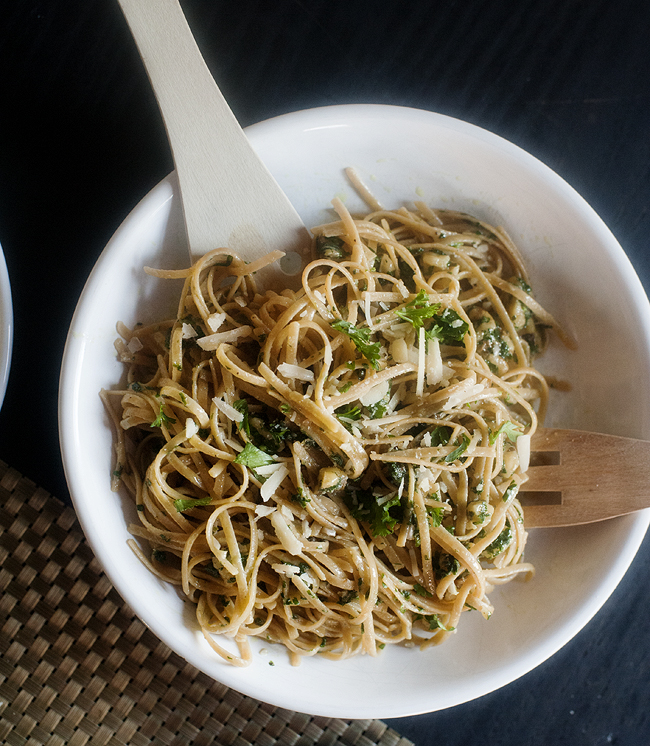 More than not my "pantry" would consist of these items which sends this dish into 5 star status.  Nuts, pasta, fresh herbs, garlic and parmesan cheese – can't imagine a kitchen without them.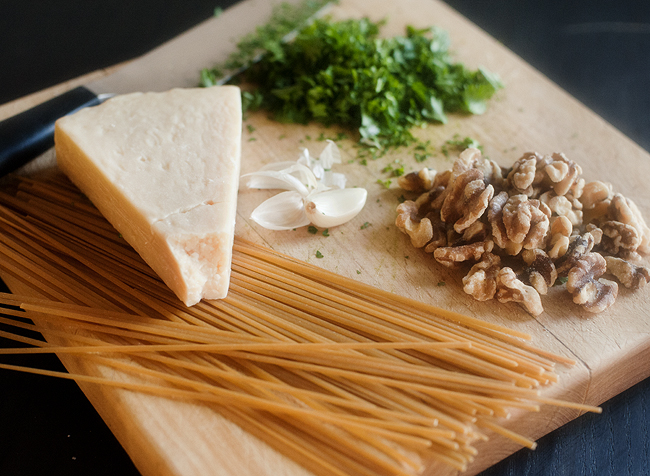 walnut, parsley and parmesan linguini
Ingredients
½ lb dried linguini
½ cup of roughly chopped walnuts
1 clove garlic
1 cup parsley leaves (plus extra for garnish)
⅓ cup grated parmesan (plus extra for garnish)
4 tablespoons olive oil
¼ cup reserved cooking liquid from pasta
Salt and pepper
Instructions
Fill a large pot with water and bring to a boil. Add salt and pasta and cook till al dente. Reserve 1 cup of pasta water and then drain, set aside.
Roughly chop parsley leaves, grate parmesan and finely chop garlic. Set aside.
Dry the pot you cooked the pasta in, add 1 tablespoon of olive oil and cook the garlic till lightly golden. Add parsley and walnuts and stir to infuse the olive for a minute.
Return the pasta to the pot over a low flame. Add the remainder of the olive oil and enough cooking liquid to help coat the pasta with the other ingredients as you combine (took about ⅓ cup for me). Add the parmesan and stir to create a creamy coating on the pasta.
Season to taste and garnish with extra parsley and parmesan to serve.
Notes
This recipe can easily be doubled to serve 4 (and use the entire box of pasta).
recipe from Simple Provisions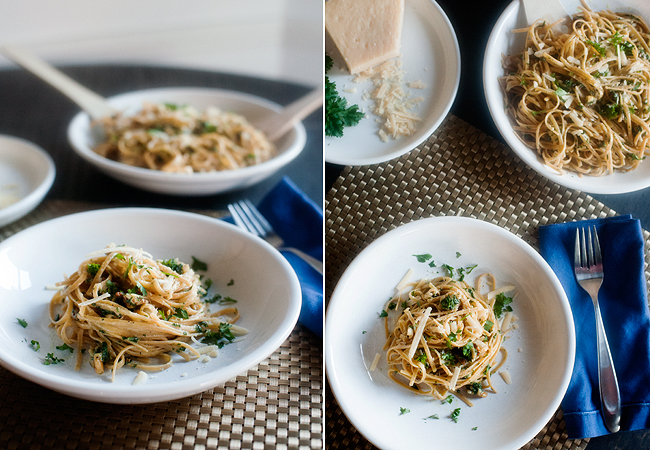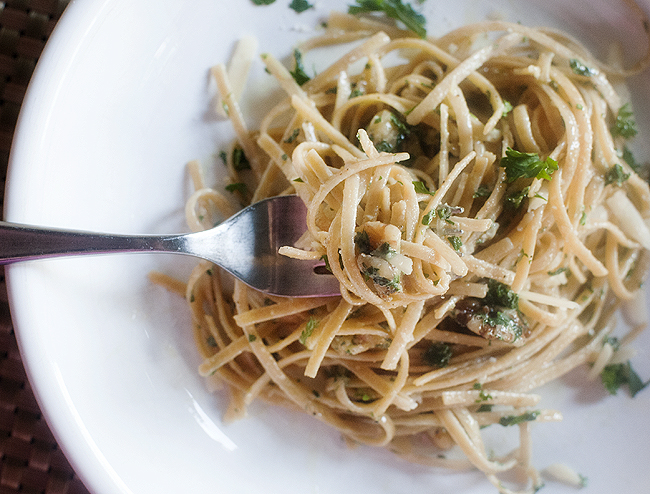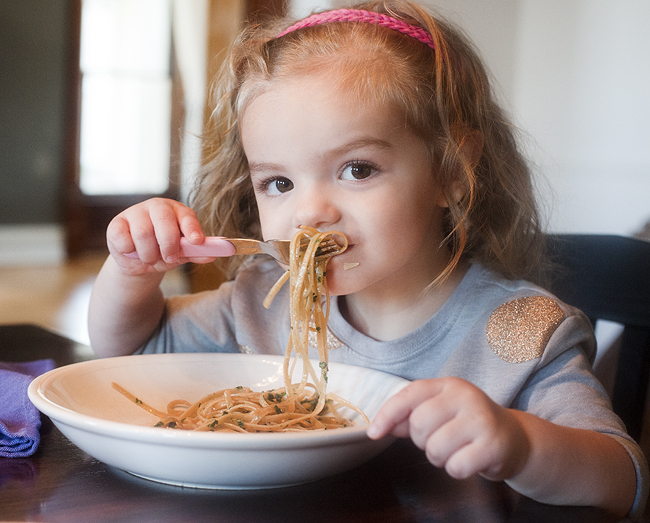 Jettie said we were eating "spaghetti with grass".  She can call things whatever her little heart desires as long as she eats them.  We both enjoyed our grassy pasta and hope your family does as well.
Buon Appetito!