Experimenting with fashion is like second nature to me.  Experimenting with cosmetics on the other hand is completely out of my comfort zone.  For the most part my makeup routine consists of the Naked2 palette, a little blush and nude lip gloss (if I can find it).  It's not necessarily a bad routine but it could use a zap of color.  Lucky for me this season is boasting some bold yet simple trends that are worth giving a go.
When it comes to lips I am never ever daring.  This fall's rich pout has me mesmerized though.  This look would be especially fresh and modern with the barely there minimalist eyes that are also on trend.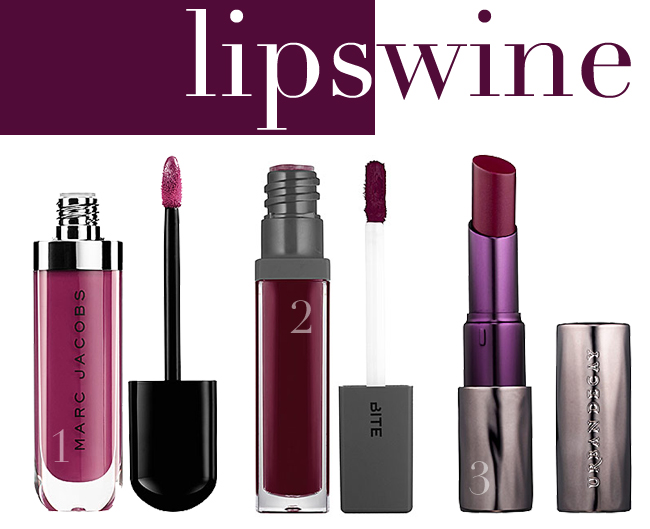 1Marc Jacobs Beauty Lust For Lacquer Lip Vinyl in Truth or Dare 2Bite Beauty Cashmere Lip Cream in Bordeaux 3Urban Decay Revolution Lipstick in Venom
While my everyday color palette does include some copper-esque shades none are as brazen as the ones being pegged for this season.  Orange and reddish hues are not something I would generally want on my lids but these fiery metallic coppers are hard to resist.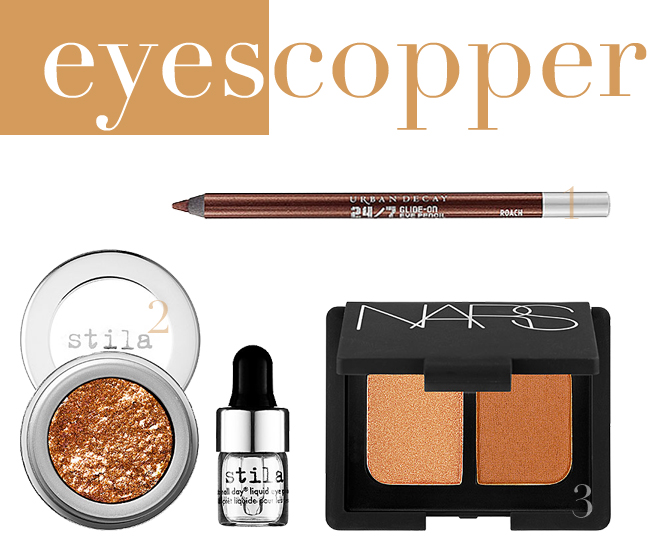 1Urban Decay 24/7 Glide-On Eye Pencil in Roach 2Stila Magnificent Metals Foil Finish Eye Shadow in Comex Copper 3NARS Duo Eyeshadow in Isolde
As far as nail colors go sky is the limit for what I will put on my toes.  My fingers are a different story.  This deep nautical navy is beautiful and worth at least one try though.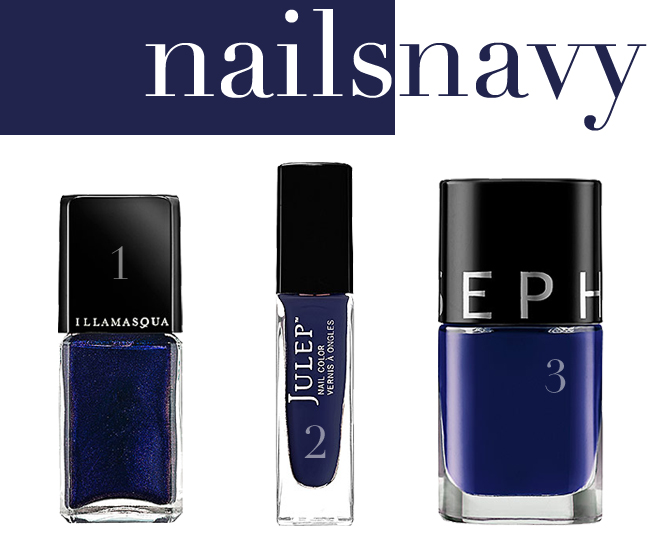 1Illamasqua Nail Varnish in Phallic 2Julep Color Treat in Char 3SEPHORA COLLECTION
Color Hit Nail Polish in My Favorite Jeans
What seasonal colors are you craving to try?