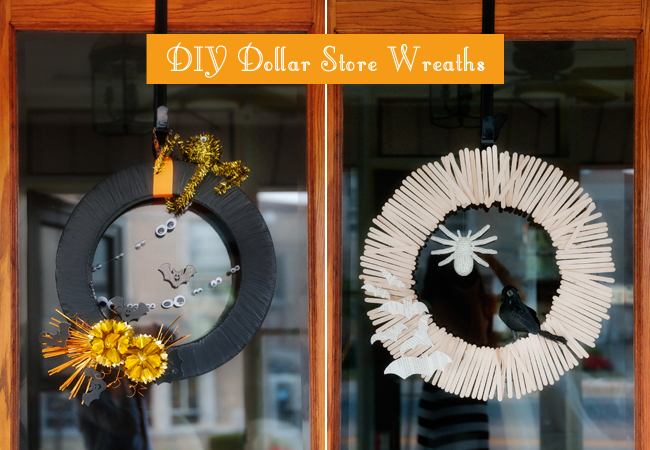 If you are a Project Runway fan then you know all about the unconventional challenges.  Contestants scurry through anything but a fabric store to gather the components they need to make a runway look.  We realize creating a wreath from the dollar store does not come close to being as challenging as making a high end gown out of bird seed.  It did however require a little more creativity and a lot less money.  Other than the wreath base and basic crafting supplies (hot glue) our creations were constructed from all $1 items.  We laughed, we made something and we spent far less than we did last year.  We think Tim Gunn would approve.
Shan: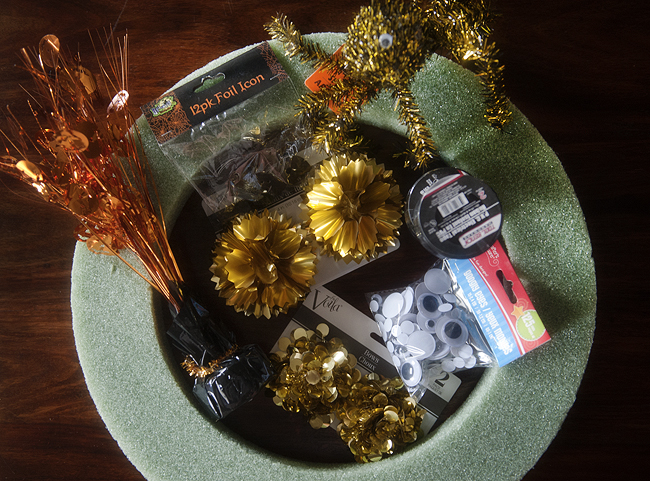 Last year, Brandy and I took the pinterest approach, spent a few hours in Hobby Lobby and crafted wreaths that we really loved- but they were a pretty penny and took an entire evening to craft.  This year we were excited to challenge ourselves to create something fabulous from a not-so-fabulous starting point (no offense Dollar Tree!).  Last year my wreath was more "fall" inspired, so this year I wanted to aim more towards Halloween.   Because I grabbed for the metallic decor, I wanted my base to be fairly simple.  The only matte black I could find was electric tape- but it worked out perfectly.  I deconstructed a few gift embellishments and a balloon anchor, strung an eye-ball garland and proudly placed my obnoxious spider at the very top.  Not bad, Dollar Tree, not bad.
Brandy J: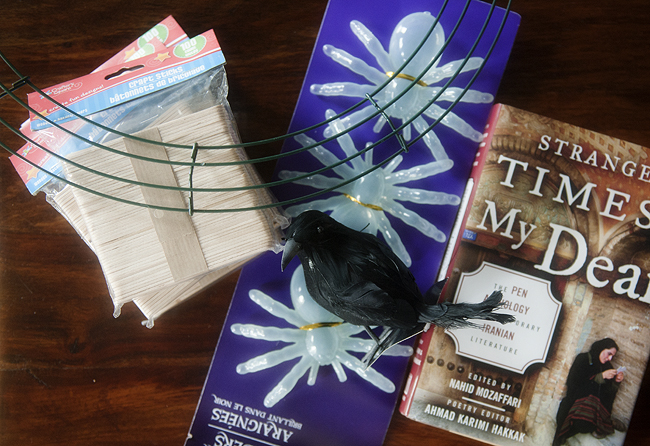 When it comes to crafting I am a minimalist.  Clean lines and thoughtful design elements are my mantra.  The first thing I grabbed were the popsicle sticks – figured if anything these would cover the majority of my wreath form in a clean pattern.  Then I began to fret.  While I love all the loud and gaudy Halloween decor it is just not me.  Figuring out how to work it into something for me was stressful.  (Yes, I took this a little too seriously.)  I kept returning to the section full of skulls, bats and spiders thinking that there has to be something to build from.  And then I spotted the the black raven and knew I had my concept.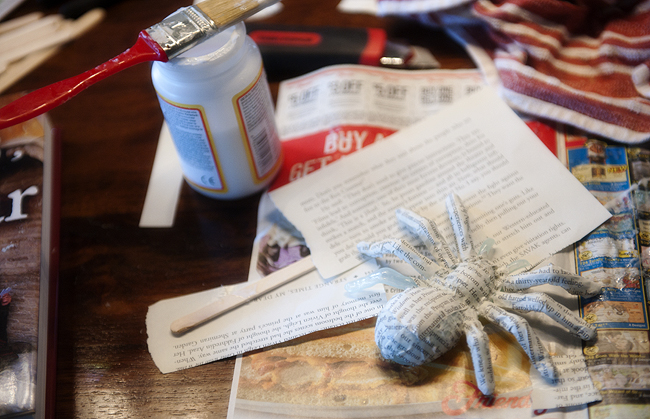 Admittedly I know very little about "The Raven".  I know Edgar Allan Poe wrote it and I am fairly certain at one point in my school years I read it.  There is also an episode of Gilmore Girls were numerous Edgar Allan Poe impersonators gather to recite "The Raven".  Clearly I am a literary expert.   Assuming bats nor spiders had anything to do with the infamous poem I decided I still needed them to Halloween it up a bit.  That is where the book, more specifically it's pages, came into place.  FYI, mod podging a spider was not exactly fun.  Creating folded paper bats from my elementary art days on the other hand was a delight.
Overall I am happy with the turnout.  It is simple and clean yet still Halloween.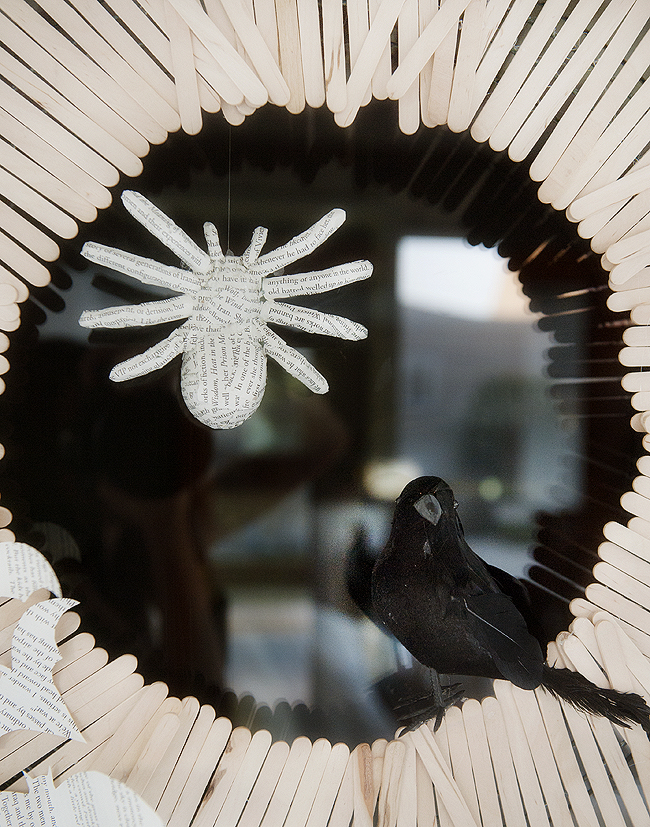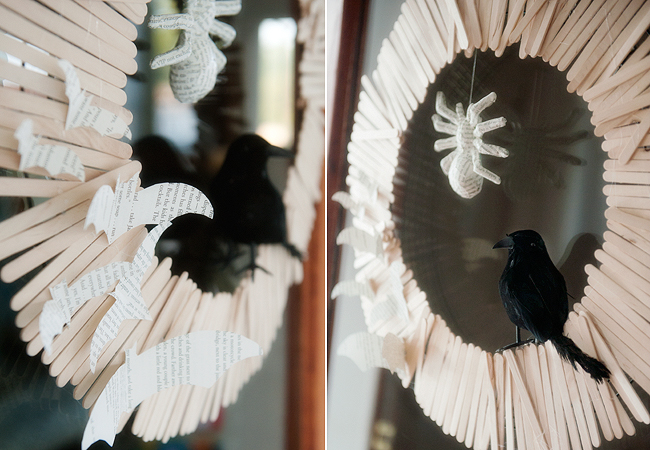 By the time the wreaths were hung, we were already planning dollar store Christmas wreaths.  Not only did we love our end results- but we only spent between $10 to $13 each- base included!!  The options are endless- clearly, as we used the same small selection to create two completely different wreaths.  So fun!