The tease has gotten a bad name for itself.  But if you ask me- it's something every girl needs in her arsenal.  It doesn't have to mean sky-high hair, or leave you looking like a block head.  A good tease can be used to add subtle volume, be the base of your up-do, and aid in making your thrown together pony tail look a bit more polished.
Here are some products that will help you get started: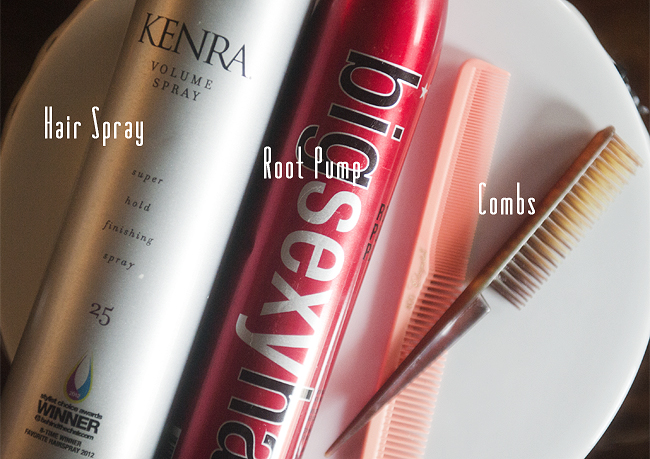 A good base product is essential- such as Big Sexy Hair Root Pump.  Apply to your scalp before blow drying to add hold and volume.  If Big Sexy is too heavy for your hair or leaves you feeling greasy, try an all over product, like Aveda's Phomollient.  (Feeling really ambitious? Use them both.)  You will also need a regular comb, and a teasing comb that will make your job really easy.  The teasing comb pictured above was found at Cosmo Prof a few years ago and my absolute favorite- but they make a few different kinds, like this, this, and this.  And of course, a strong hold hairspray will help as well.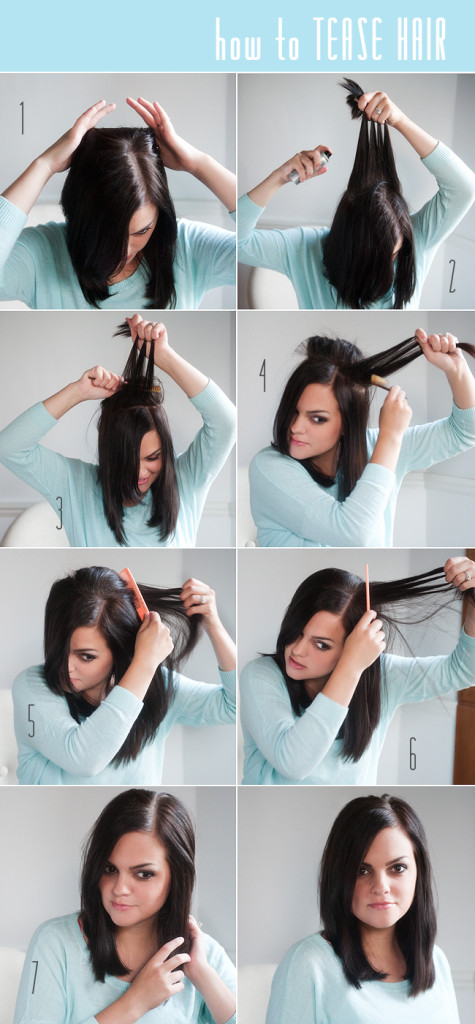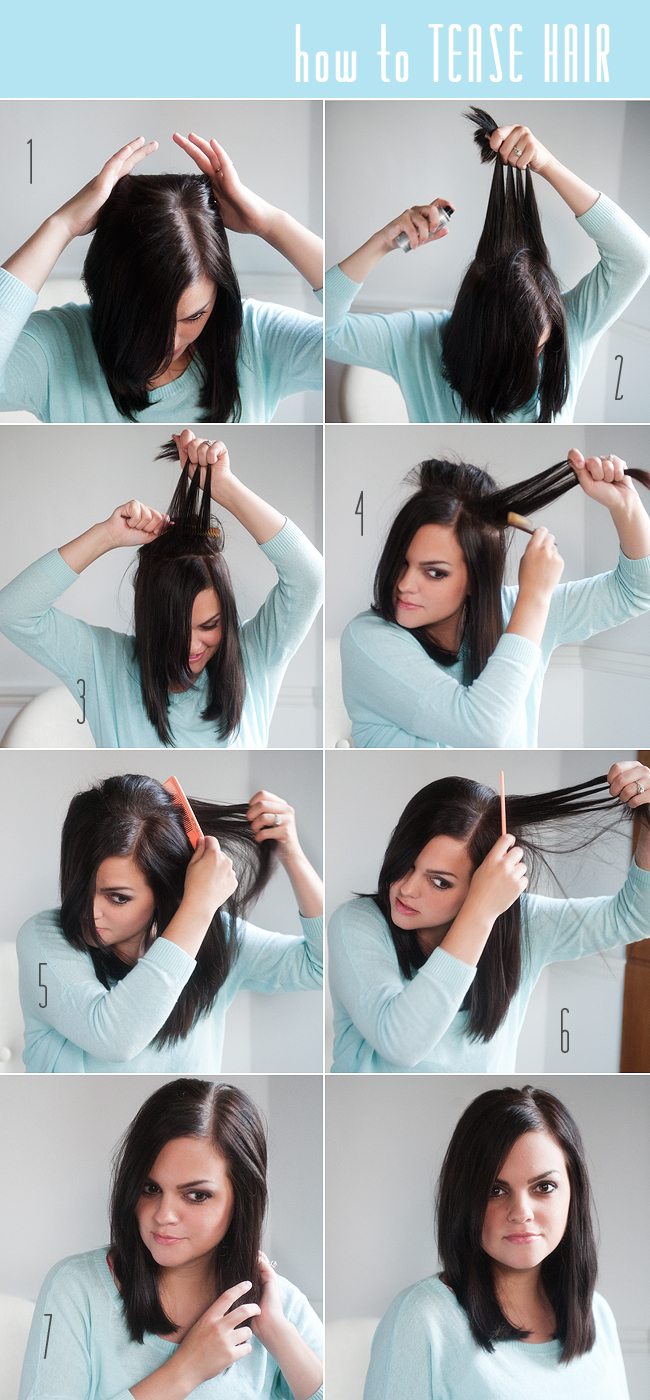 1. Following your parietal ridge of your head (the bones you can feel when you make a "halo" motion around your scalp), bring a section of hair up with your fingers and hold it tightly above your head.
2.  With your small section in hand, spray base area with strong hold spray so that the tease you are about to create holds.
3. Using single stroke motions, begin backcombing hair towards your scalp.  If done correctly, your tease will easily brush out and not create tangles.
4. Using that ridge as your guide, work your way from back to front in small sections.  Following the shape of your head helps prevent block-headedness.  (No one wants to look like a block head!)
5. Once complete, use a regular comb to go back over and smooth down exposed hair, hiding the backcomb you have just created.  How you are styling your hair decides how much you are combing out- so have that in mind as you are "taming".
6. Touch up areas that need a bit of a tease where needed.
7. Apply any finishing products, and use fingers to style hair into place.
Like I mentioned before, knowing how to correctly tease will tremendously help with any hairstyle.  Before creating a bun, tease the area that will be the base of the bun, and your bobby pins won't move an inch!  Most importantly, trust what works best for your own hair.  If you need a boost, don't be afraid of your comb!