It was two years ago that Shan purchased a hot pair of booties for her first holiday session as a family of 3.  She has since worn said footwear zero times.  That's right – not a once, not even on a whim.  Typically I would notice something like this.  After all I can't remember what day of the week it is but if a person wants to know what they wore on any given day since knowing me – there's a good chance I'll remember.  Call it what you will (psycho, useless, weird) but I have a remarkable fashion memory.  Such a gift includes having a mental filing cabinet of all my closest friends' closets.  Have I mentioned I am not crazy?  Somehow these boots slipped through the cracks and Shan has gotten away with neglect.  I love a challenge, especially one that involves a topic I'm passionate about.   Using items she already owns (with just a few accessories borrowed from me) I gave Shan 3 looks she can rock now.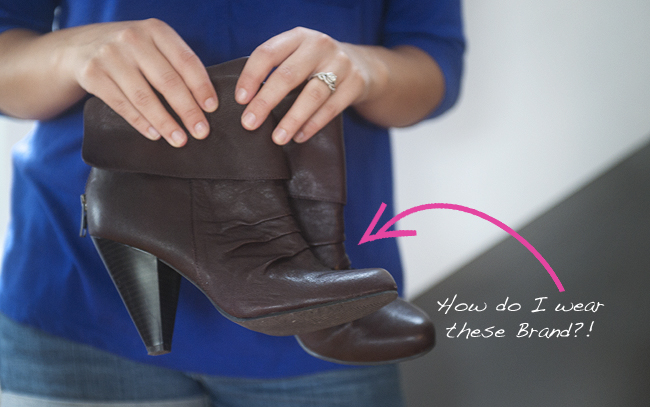 Casual, Cool and Professional – I told Shan she looked like "a blogger" in this (a super cute, ultra chic, fabulous one of course).  This combo would be perfect for her outdoor market events.  The top layers give her temperature options while the booties keep her in season blazer or not.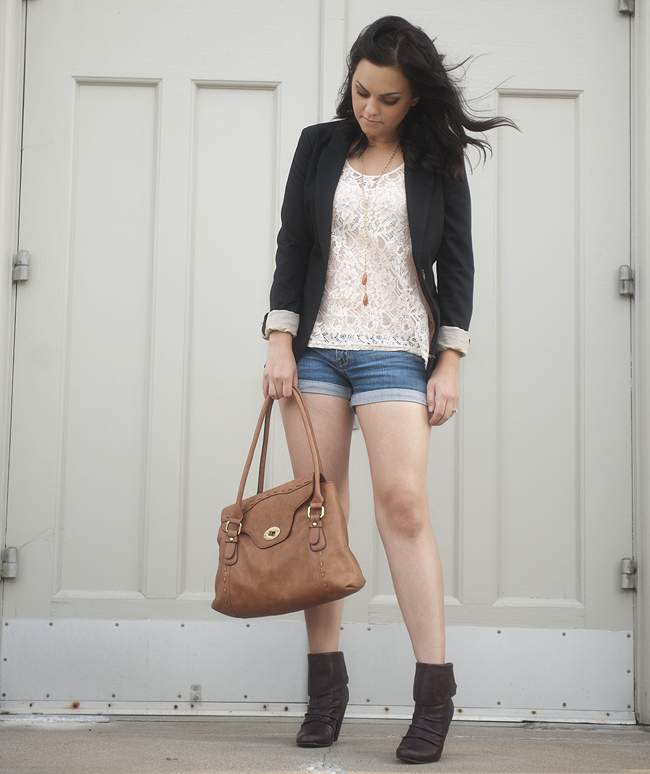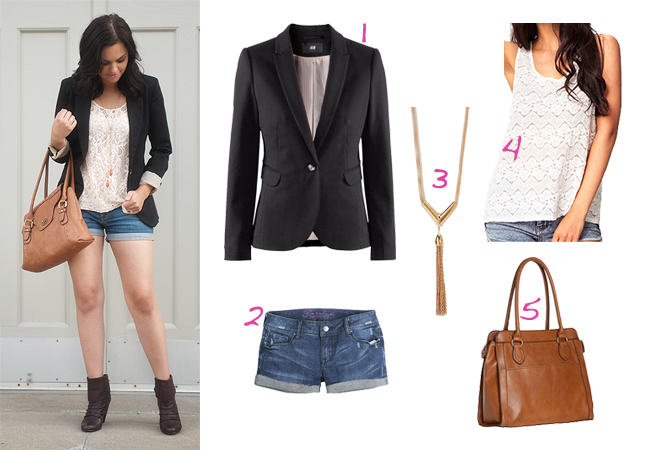 1 H&M blazer 2 Delias cuffed shorts 3 Forever 21 tassel necklace 4 Forever 21 lace tank 5 London Fog shopper tote
Smart Date Night –  a night with your man does not always have to involve an obviously sexy ensemble or the color black.  A denim shirt pairs with almost any skirt.  Top it off with a statement necklace and the look is chic.  Which is sexy.  Which is hot.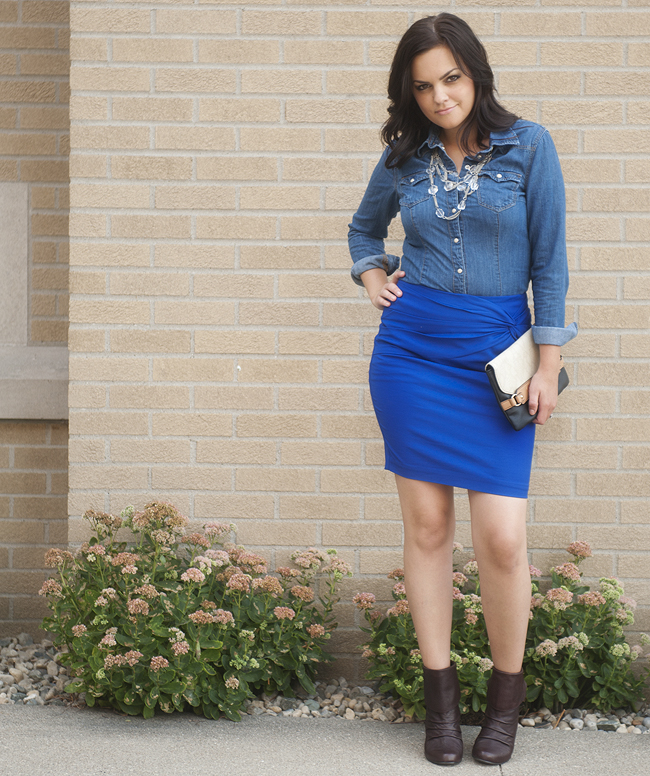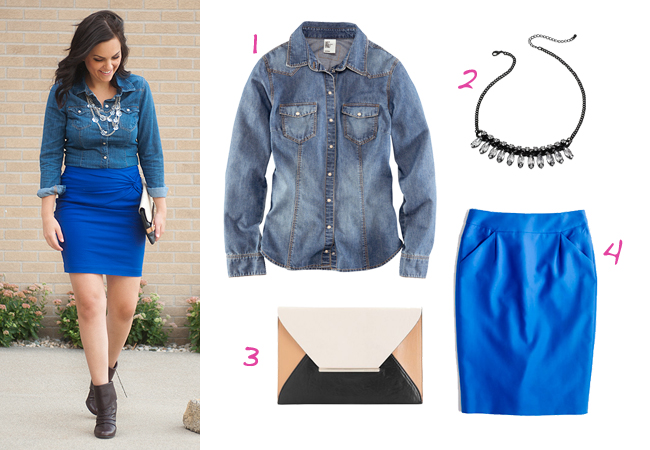 1 H&M denim shirt 2 Material Girl necklace 3 BCBGMACAZRIA clutch 4 J Crew Factory pencil skirt
Fun and Easy – we all need those go to looks that can be thrown on and  feel put together without having to think.  This would be one to keep in the arsenal.  There is nothing easier than a jean jacket and dress.  With booties and a crossbody bag – well that's just seriously trendy and seriously cute.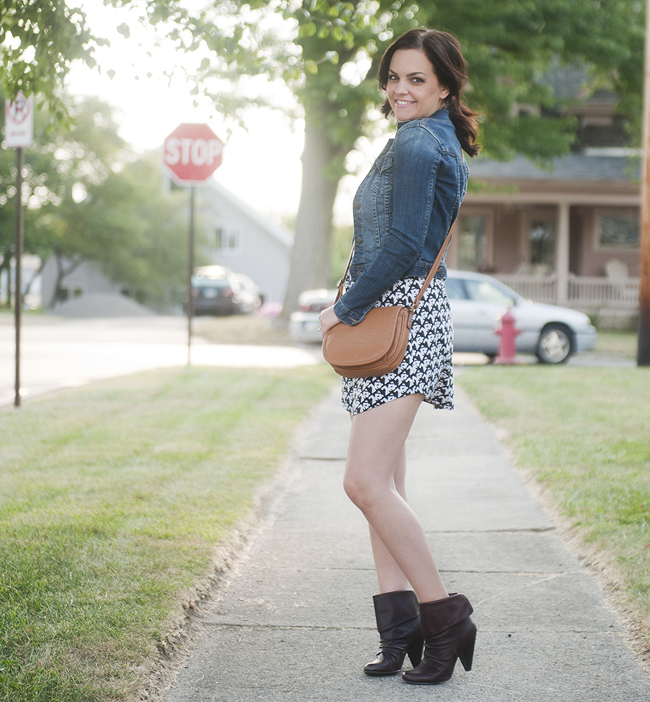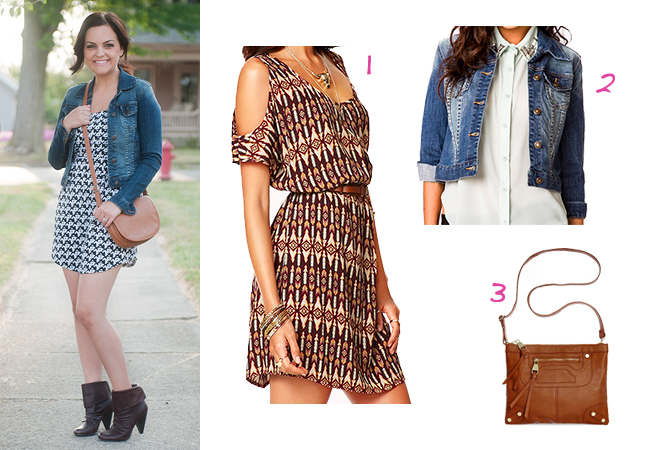 1 Forever 21 dress 2 Forever 21 jean jacket 3 Steve Madden crossbody bag
Booties: similar, similar & similar
Obviously it is impossible for Shan to not look amazing.  It does warm my heart to see her looking her impossibly cute self in those booties now.  What else are you not wearing Shan?