Sitting here this morning, there are little chocolate muffin crumbs scattered around my computer and a happy little two year old with an (almond) milk mustache dancing around in her diaper.  "A chocolate papcake" she says, which is her way of saying pancake, cupcake and muffin- they are all the same to her.  After her chocolate papcake, and a few laps around the house, she jumps up on the couch and snuggles into me.   This morning I can do no wrong as her mama- she has had chocolate for breakfast, and chocolate is her favorite.  Does anything beat these cozy mornings?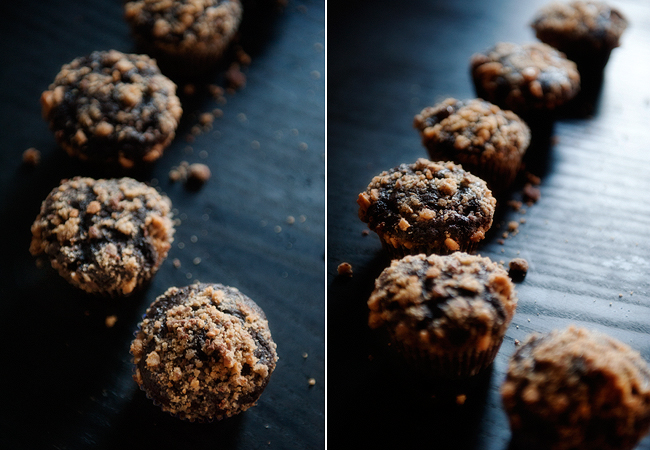 The county fair has come and gone, which always feels like summers end.  I am sad to see summer go, but more excited for the cozy that fall brings.  When planning this post, I instantly wanted to throw a pumpkin recipe out and scream, "IT'S FALL!!"- but I realize that would have been slightly premature, so I'll wait a few weeks.  Instead, I'll give you these seriously delicious chocolate muffins.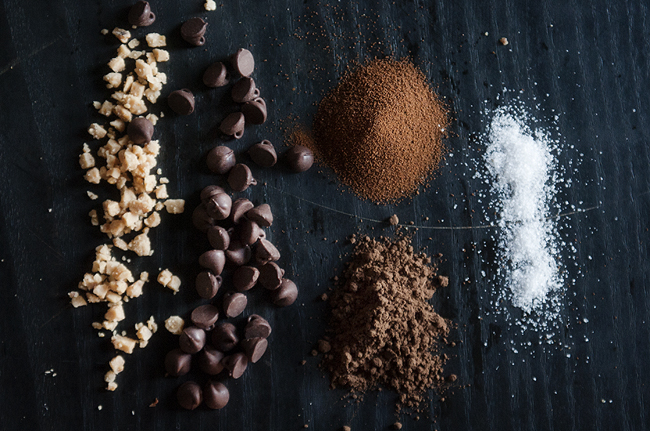 chocolate coffee toffee muffins
Ingredients
2 cups all-purpose flour
⅔ cup packed brown sugar
½ cup unsweetened cocoa powder, sifted
1 tablespoon espresso powder
2 teaspoons baking powder
½ teaspoon baking soda
½ teaspoon fine sea salt
6 tablespoons unsalted butter, melted
1½ cups buttermilk
2 large eggs
1 teaspoon pure vanilla extract
1 cup semisweet chocolate chips
Topping:
¼ cup all-purpose flour
2 tablespoons brown sugar
½ cup toffee bits
2 tablespoons butter, at room temperature
Instructions
Preheat oven to 375F and line muffin tin with liners.
In a large bowl, combine the flour, brown sugar, cocoa powder, espresso powder, baking powder, baking soda and salt. In a separate bowl, whisk together the melted butter, buttermilk, eggs and vanilla. Pour the batter mixture into the flour mixture and fold gently to combine- being careful not to over-mix. Stir in the chocolate chips.
Using a large ice-cream scoop, divide batter into muffin liners. (Recipe yields about 21 muffins).
To make topping:
In a small bowl combine the flour, sugar and toffee bits. Cut the butter into the mixture, creating a coarse and crumbly texture. Sprinkle about a tablespoon over each muffin before baking.
Bake 18-20 minutes, until a toothpick can be inserted and is clean when removed.
Let cool on cooling rack before devouring.
Recipe courtesy of Handle The Heat.