"No white after Labor Day" – whoever started this awful rumor should be ashamed.  Hopefully by now we all know that it is not a guideline to be followed.  Yes there are certain fabrics reserved for warmer months (seersucker, eyelet, lightweight linen to name a few).  But when it comes to color, including white, all of them can be worn 365 days a year.  In fact I am partial to this classic neutral in leathers, wools and cozy knits even more than the summer versions.  Mixed with a touch a black (which happens to be a huge fall trend) makes it feel bold yet timeless all at the same time.  Here are a few whites I have my eye on for the coming season: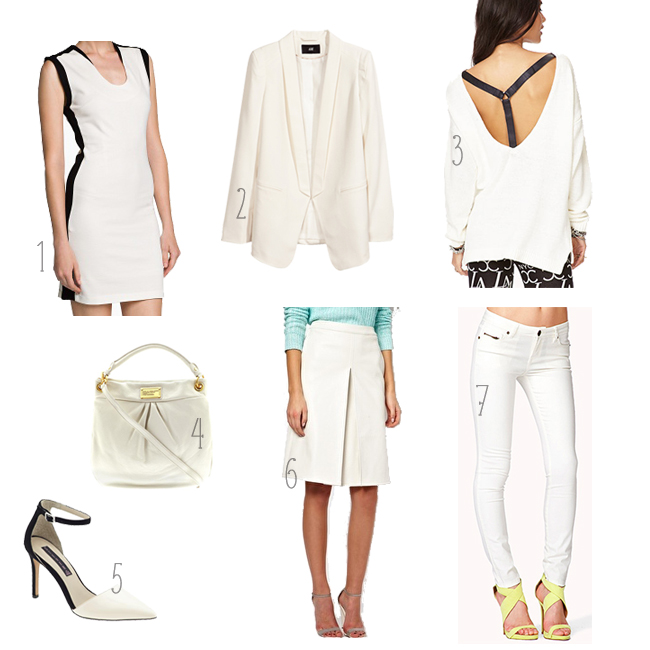 1Mango contrast dress 2H&M dinner jacket 3Forever 21 harness sweater 4Marc by Marc Jacobs hobo 5Steven by Steve Madden ankle strap pump 6ASOS leather skirt 7Forever 21 zip detail denim
Hope everyone is having a wonderful Labor Day!