If you are cleansing, dieting, not eating sugar, or anything equivalent- look away now.  This is one of those things that make a joke of the phrase, "I'm just going to have a bite."  No such thing where these little wonders are concerned.   (Just thought you should be warned.)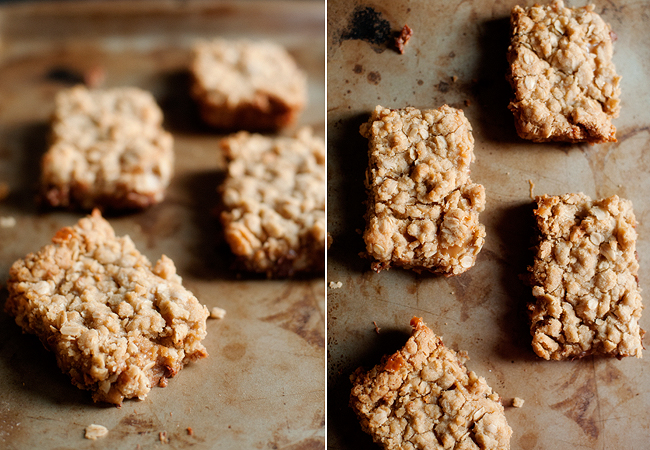 There is something about "cookie bars" that has never appealed to me.  If it's going to be a cookie, I want a real cookie- not one that looks like a brownie.  Besides fruit bars like the blueberry crumb bars I posted a few weeks back, these are the very first "bars" I have ever made, believe it or not.  (Caramel? I'm in, no questions asked.)  Maybe these are an exception, or maybe, just maybe, bars aren't so bad after all.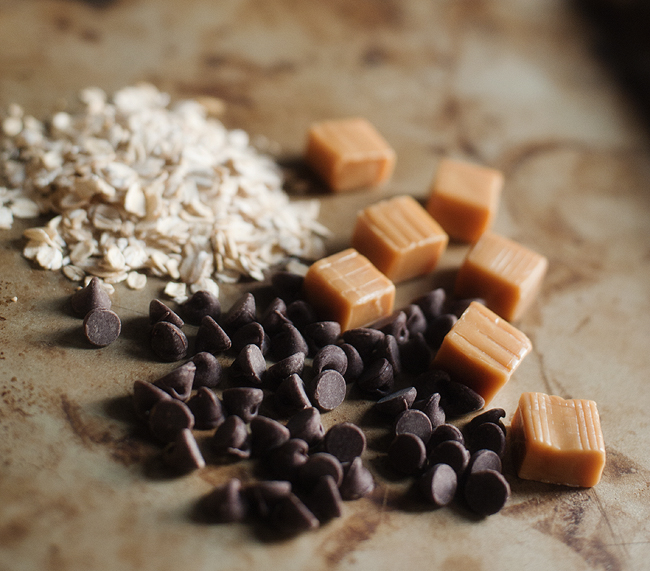 caramelitas
Ingredients
32 caramel squares, unwrapped
½ cup heavy cream
¾ cup salted butter, melted
¾ cup brown sugar
1 cup flour
1 cup rolled oats
1 tsp baking soda
6 ounces semisweet chocolate chips
Instructions
Preheat the oven to 350F. Combine caramels and cream in a saucepan over low heat, stirring frequently. Once completely smooth, set aside.
In a separate bowl, combine melted butter, brown sugar, flour, oats, and baking soda.
Pat half of the oat mixture into the bottom of a 8x8 pan. Bake for 10 minutes. Remove pan, sprinkle chips evenly oven the crust, top with caramel sauce, and then crumble the remaining oat mixture over the top. Return to oven for additional 16-20 minutes, until outside edge is lightly brown. The center will still be a bit "wet" in appearance, but will set when cooled.
Let the pan cool completely before cutting, and store them at room temperature- not in your refrigerator.
Recipe by LuLu The Baker.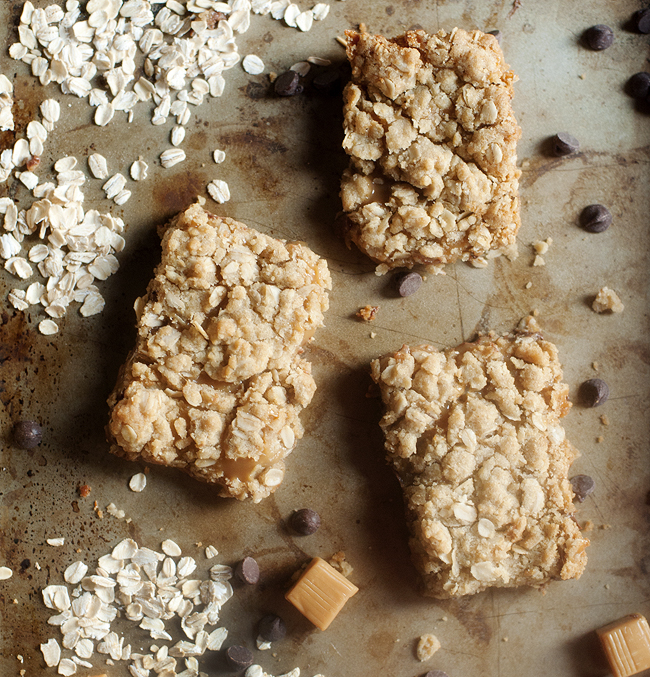 If these bars are not already fabulous, they are truly a cinch to make!  Just be ok with the fact that you will eat at least one, intentionally or not.