After taking a break from cookie orders for our wedding, I've been anxious to get back in the kitchen this week.  Things have not slowed down much, and my house certainly doesn't look like it's been nearly a week since the wedding.  There seems to be clutter everywhere- gifts, picture frames, decor, more gifts.  A never ending pile of laundry.  The air is different though.. the stress is gone.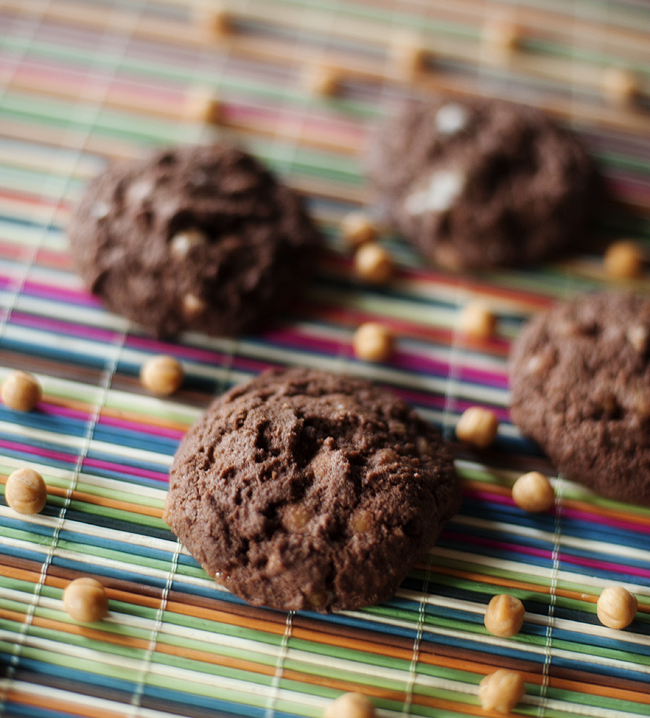 Josh and I have lived together for close to three years now.  People always ask if things feel any different once you're married if you have already lived like you are for so long- and I can now tell you that somehow, they do.  It's not found in the word "husband" or the ring on my finger, it's something intangible that doesn't even have a word.  Whatever it is, it's happily floating around our house, and I hope that it's here to stay.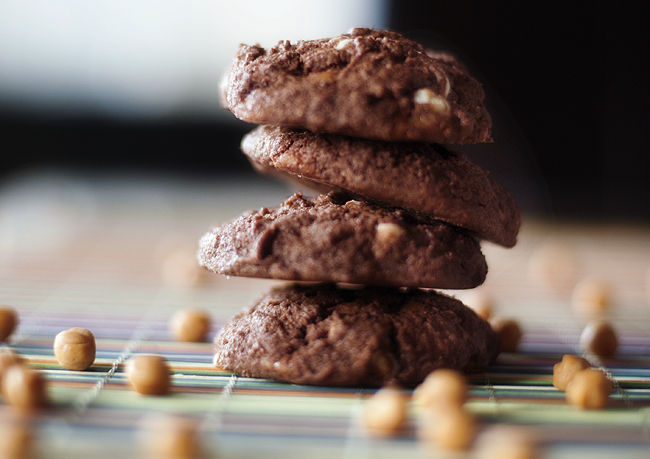 Something that is not different in our house, is the familiar smell of cookies in my oven.  I always joke that for Adelynn the smell of "home" will probably be the smell of cookies. Truthfully,  I think it is for all of us.  Someday, she will understand that home is not a place, but a collection of people, memories, scents and that feeling.  That feeling that we are so lucky to have found.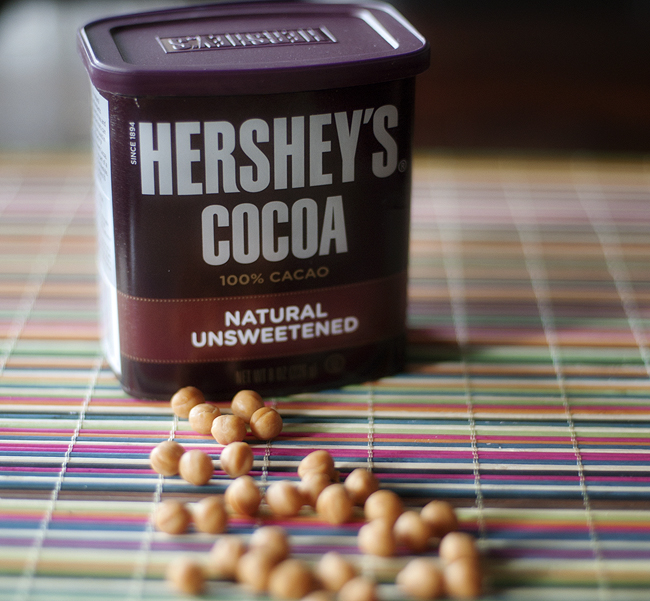 pretzel & caramel stuffed chocolate cookies
Ingredients
2 sticks unsalted butter, softened
1¼ cups sugar
2 eggs, at room temperature
1 tsp pure vanilla extract
2¼ cups all-purpose flour
⅔ cup unsweetened cocoa powder
dash of espresso powder (optional)
1 tsp baking soda
¾ tsp salt
1 (11 oz) bag Kraft Caramel Bits
1 bag of Flipz White Fudge Pretzels, chopped
Instructions
Preheat oven to 350F, and line baking sheet with parchment paper.
Cream together butter and sugar until light and fluffy. Add eggs, one at a time. Scrape down sides of bowl, add vanilla extract.
In a separate bowl, combine all dry ingredients and whisk to combine. Add to wet ingredients, and mix until just combined, being careful to not overmix.
By hand, fold in caramel bits and chopped pretzels.
Drop by rounded tablespoon (I use a small ice cream scoop) onto cookie sheet. Bake 10-12 minutes until set.