I'm a self-acclaimed lip junkie.  At any given time, at least ten tubes of chapstick, lipgloss and lipstick can be found floating around in my purse (I don't discriminate, I love them all!), along with a few more in my car, my makeup bag, and a few in each diaper bag.     Chapstick is more so part of my daily survival- like water.  People who don't depend on it need to let me in on their secrets!  I panic a bit and feel like my lips are shriveling away without a good coat on them.   These are among my very favorites!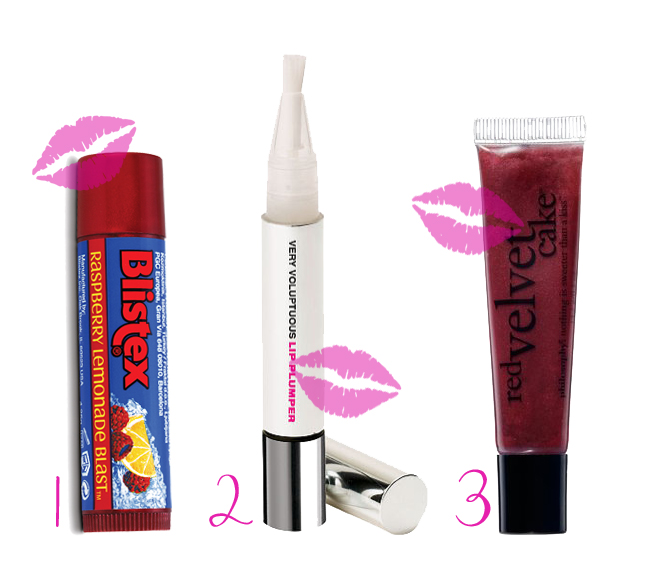 1. Blistex Berry Lemonade Blast  The flavor this little tube packs is incredible.  It's nearly impossible to not eat it off your lips the second it goes on. 2. Very Voluptuous Lip Plumper by Victoria's Secret This gloss gives you a bit of extra volume but is still light and not sticky.  3. Philosophy Red Velvet Cake A bit of a thicker gloss, this one has a slight tint and last all night- love! This flavor is yummy- but I love all of their flavors!
What are your favorites?