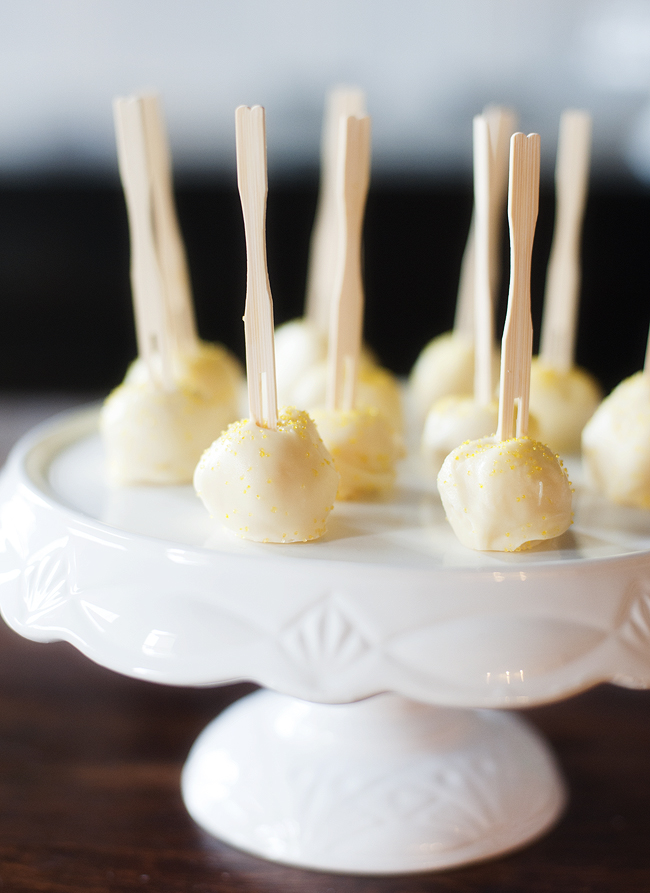 I'm starting to really grow fond of truffles.  Fancy name, bite size, and now that I have found a box of those cute little skewers I'm really in.  (Speaking of those- I have been searching for some FOREVER.  Apparently one trip to Dollar Tree of all places would have ended my search.)  Like most things, they look far more complicated than they really are and quite honestly don't take much to make!  These truffles in particular, are lemon- my favorite.  (I am that weirdo who slices a lemon and eats it without puckering- I really love them.)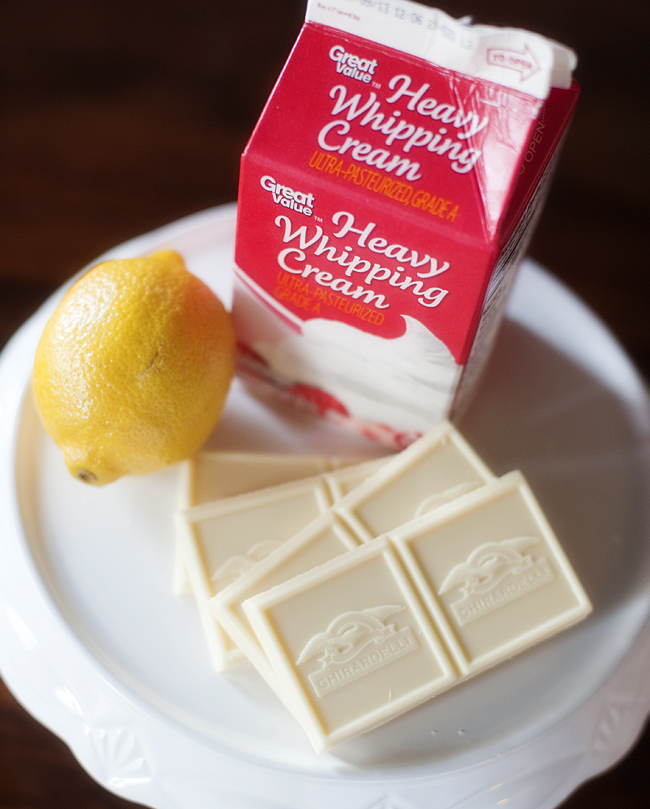 lemon truffles
Ingredients
Filling:
4.5 oz quality white chocolate, chopped
zest of 1-2 lemons- depending on how powerful you want the flavor
3 tbsp heavy cream
Coating:
6 oz white chocolate, chopped
2 tsp vegetable or canola oil
Instructions
Place the chopped white chocolate and lemon zest in a heatproof bowl. Using a small sauce pan, heat heavy cream to a simmer- and then pour over chocolate/zest and let sit for about 2 minutes until chocolate is nearly melted. Whisk to finish melting the chocolate. Cover and refrigerate for a few hours- until mixture is firm and workable.
Once mixture has set, scoop and roll into balls. Place balls on parchment lined prepared baking pan, and return to the refrigerator for 30 more minutes.
To coat the truffles- melt the chocolate and oil in a heatproof bowl set over a pot of simmering water. Once completely smooth, place skewer in truffle, and dip it into the coating. (If topping with sprinkles, do this now!) Set dipped truffles back on the parchment, and once all are finished return to refrigerator for another 30 minutes.
Recipe courtesy of Annie's Eats.
It's wedding week, so things are crazy around here!  Sweet and simple was just what I needed.