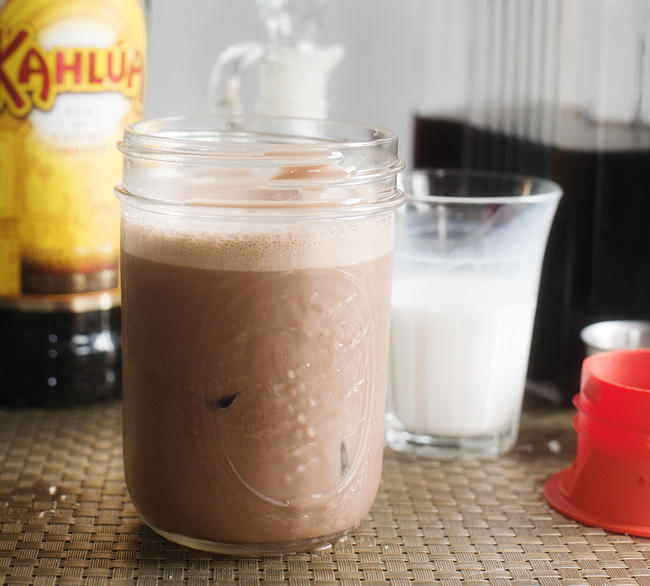 When it comes to spiking my coffee I am a Baileys Irish Cream girl through and through.  Unfortunately Sticky is obsessed as well so the bottle doesn't stand a chance at longevity in our home.  Kahlùa on the other hand gets a crinkled nose and "ewe" when suggested so there is almost always a full bottle on hand (why we own one in the first place is a mystery).  Today my iced coffee was screaming for a little something more.  With no Baileys I opted for an open mind, grabbed the Kahlùa and made an already perfect drink into a "heck yeah it's Friday" treat.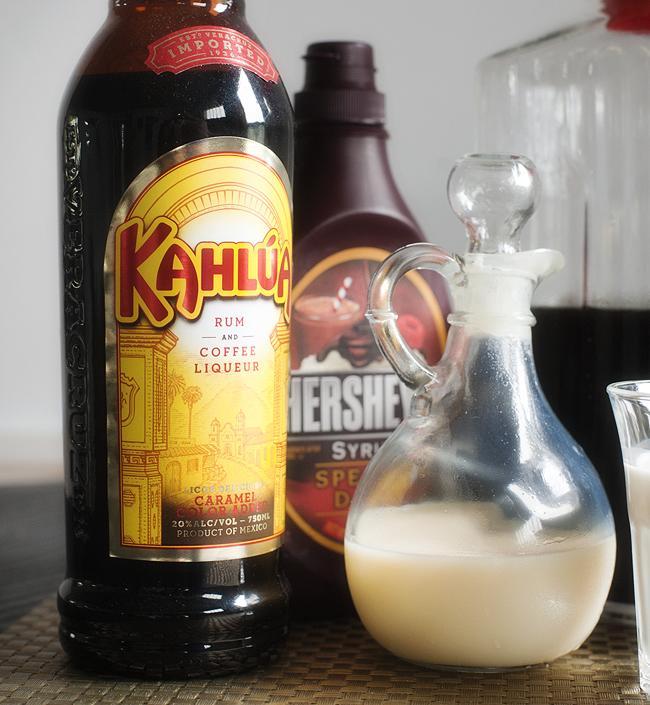 Yes, that is sweetened condensed milk and yes I am using it in addition to dark chocolate syrup and alcohol.  There may be half & half in this too.  You could go lighter on these ingredients but to be frank it won't be nearly as good.
I love the look, feel and sound of a cocktail shaker and use it whenever I get the chance.  Better yet is when Sticky does the shaking – there's just something about a good looking man making a tasty cocktail.  I like it.  I like it a lot.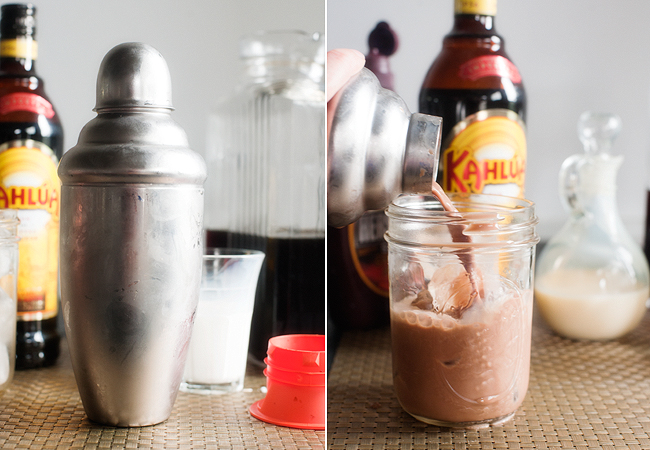 kahlùa mocha iced coffee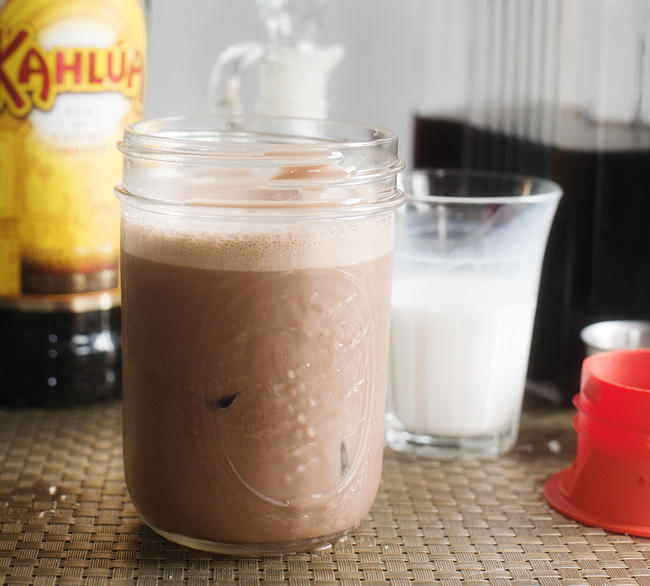 Ingredients
1 cup iced coffee
1 oz kahlùa
1 oz half and half
1 tablespoon sweetened condensed milk
1½ teaspoons dark chocolate syrup (or to taste)
Instructions
Pour all ingredients in an cocktail shaker full of ice.
Shake for 10 to 15 seconds.
Pour into an ice filled glass.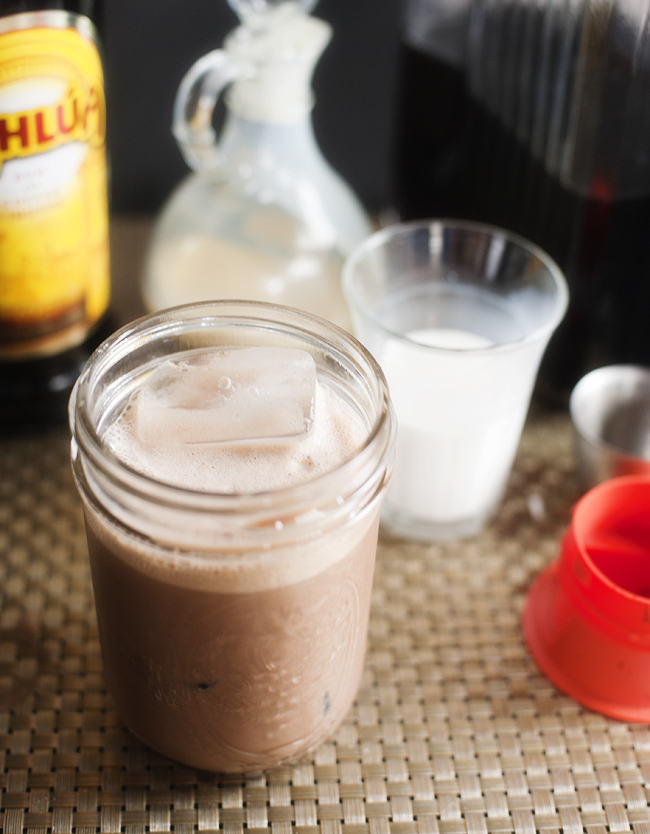 You could go even more devilish with this and add whip cream with a dash of cocoa powder or cinnamon on top.  I am going to be a good girl and forgo the extra calories (or maybe I just don't have whip cream on hand).
Cheers!