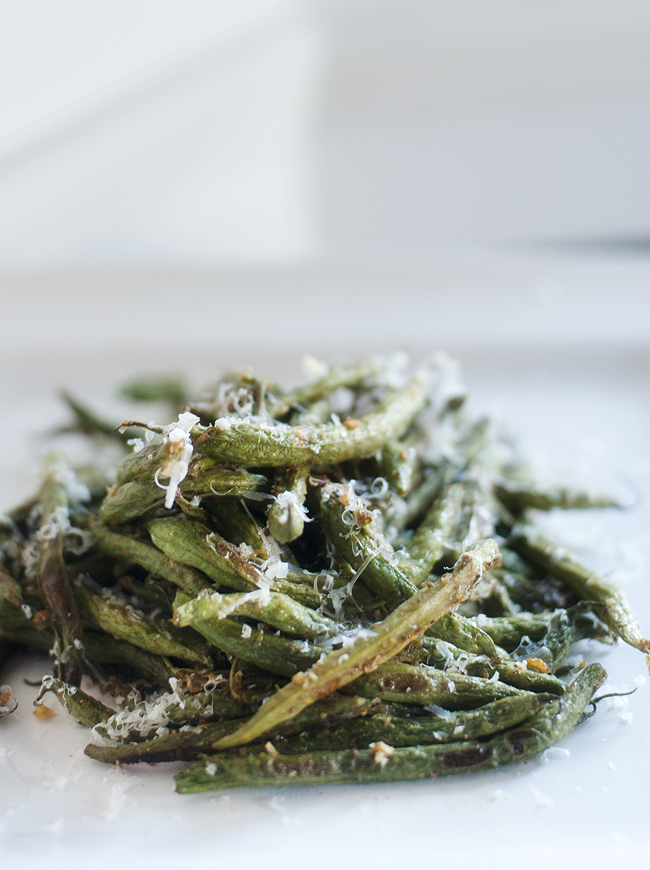 There are two types of gardeners – the ones who grow way more than they can possibly eat so they give away much of their harvest and the ones who hoard their yield like it's made of gold.  We would be the latter but lucky for us our friends and family are mostly the first variety.  This week Sticky's mom sent over a bucket of fresh green beans and my first instinct was to blanch and freeze them.  I changed my mind after hopping on pinterest and seeing everything from green bean fries to green bean pizza.  All sounded good but a simple recipe for parmesan green beans was just what I was in the mood for.  Salty, delicious and a cinch to make.  If you are harvesting your own green beans or receiving them from a generous gardener you've got to try this simple side dish before you throw all those fresh beans in the freezer.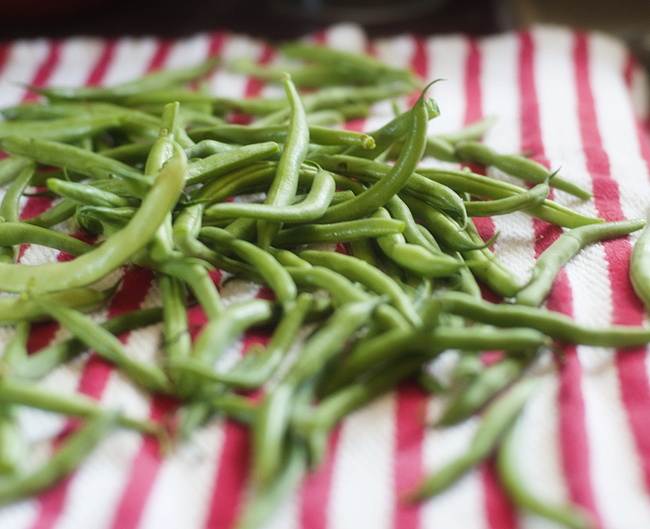 When trimming my beans I prefer to only snap off the end attached to the plant.  Even at that I remove as little as possible.  The natural shape of the green bean is so beautiful and leaving on as much as possible gives the dish a more rustic look.  That and let's be honest, it's less work.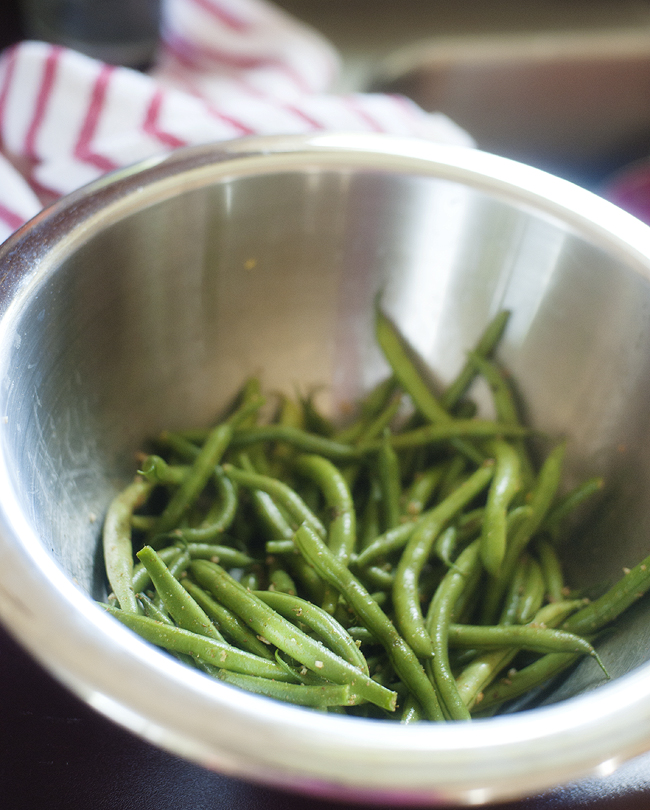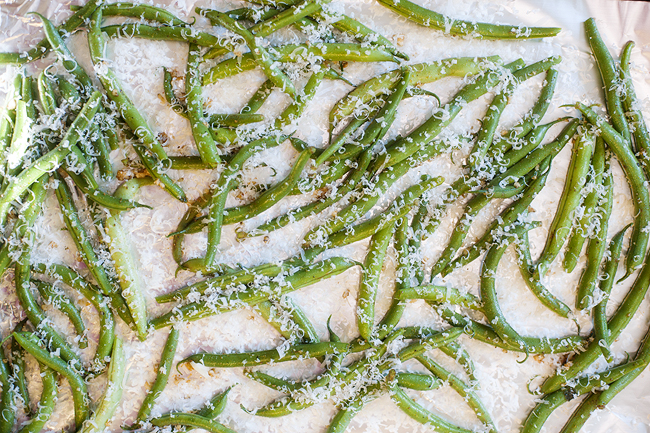 The original recipe called for the cheese to only be added before baking.  I am always game for more cheese, especially parmesan, so I chose to grate just a bit more over top of the dish before serving.
Roasted Parmesan Green Beans
Ingredients
2 cups fresh green beans (trimmed, rinsed and patted dry)
1 Tablespoon olive oil (more to taste if desired)
1 teaspoon Old Bay Seasoning
¼ teaspoon salt (more to taste if desired)
¼ teaspoon pepper (more to taste if desired)
1 garlic clove, minced
Grated Parmesan cheese
Instructions
Preheat the oven to 400'f.
Place green beans in a large bowl and drizzle with olive oil. Add garlic, Old Bay, salt and pepper - toss to coat.
Place beans on a foil lined cookie sheet in a single layer.
Sprinkle with desired amount of Parmesan cheese.
Bake for 20-25 minutes or until golden brown.
Sprinkle more Parmesan cheese on top before serving (optional).
The ultimate test is a toddler of course (a messy haired one at that).  She ate so many we had to make another round for her dad to be able to try.  The bucket is already more than halfway empty, clearly none of those beans will make it to the freezer.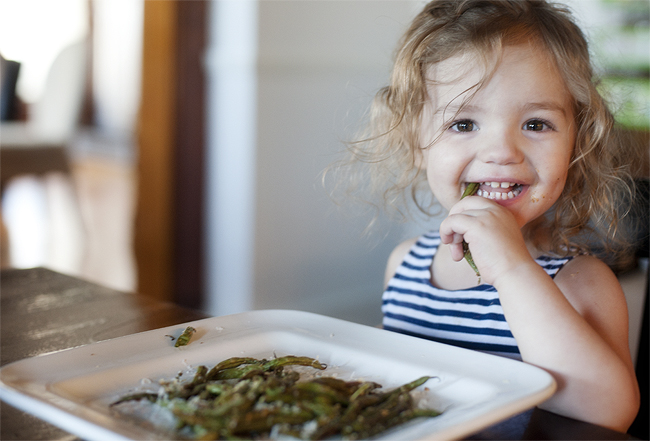 My granny showed up last night with three grocery bags full of ears of corn.  Boy oh boy do I have some fun things in mind for those…