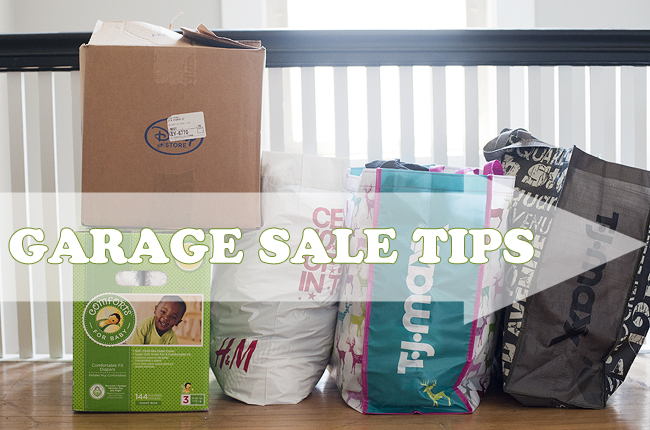 The first weekend of August welcomes the 127 Yard Sale to our little town.  For the past 3 years we have been gathering our "no longer used" items and prepping them for the big event.  Preparing for a sale takes a lot of time and effort – obviously it's not worth it unless you have a success on your hands.  Here are a few things I have learned along the way as well as learned from seasoned sellers.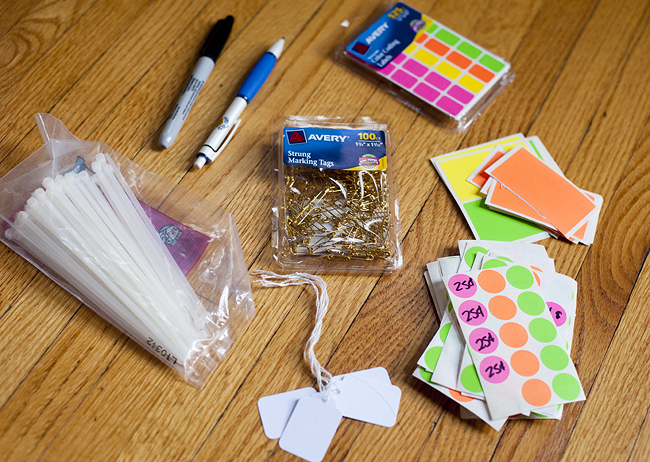 Be Prepared Go to your local dollar or discount store and purchase labels (sticker and tag – all sizes), safety pins, zip ties, plastic storage bags, poster board and markers.  It's nice to have a garage sale kit on hand so that when it comes time for pricing you already have what you need.  The day before your sale be sure to collect plenty of change (bills and coins) for smooth transactions.
Price to Sell A garage sale is the last stop before the goodwill store so even if you are only make 50 cents off something that is 50 cents more than what you would make by donating it.  If you are not ready to sell a piece of furniture for $10 or a wool coat for $2 try craigslist or ebay first.  Some items will go for more on those sites and worth the time in shipping or delivering them to a buyer.
Group Sets Clear storage bags are great for holding sets such as drinking glasses, salt and pepper shakers or anything else that comes in multiples.  The items will no get separated and your shopper will know exactly what they are getting and how many.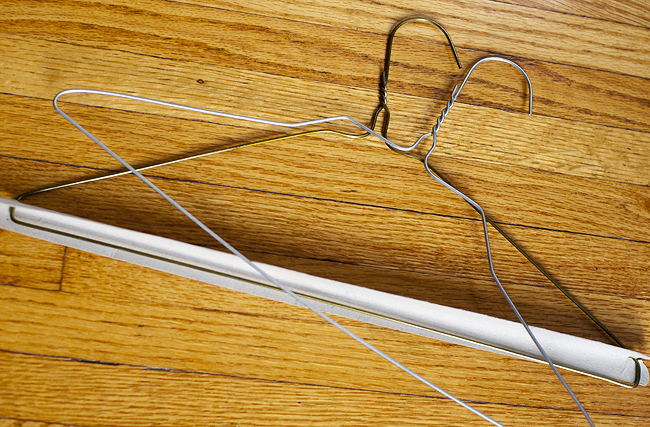 Collect "Free" Supplies There are few things I loathe more than a wire hanger.  But in the garage sale display world they are a gem to have because they do the job and if they come up missing I will certainly not cry over it.  Plastic bags are also great to hoard for your sale (you know, when you forget to grab your market tote for shopping).  Your shopper (who forgot their tote as well) will have something to take their goodies home as well as the goodies that the last not so smart garage seller handed to them without a bag.
Label ALL Items and Clearly Make sure every single item/set you are selling has a price tag.  If there is something a buyer should know about an item write it on the label.  You may not always be available to answer questions and some shoppers will not stick around to wait till you are.
Make a Display Just like a retail store the better your display the better your sales.  Set large items in the front (furniture, bikes, etc…) and have your tables and shelves with smaller items towards the back.  Organize items as if you are a mini department store.  Toy, kitchen, apparel (separated by gender and size) – the better the organization the easier it will be for your customer to find what they are looking for (or fall in love with something that they didn't even know they had to have).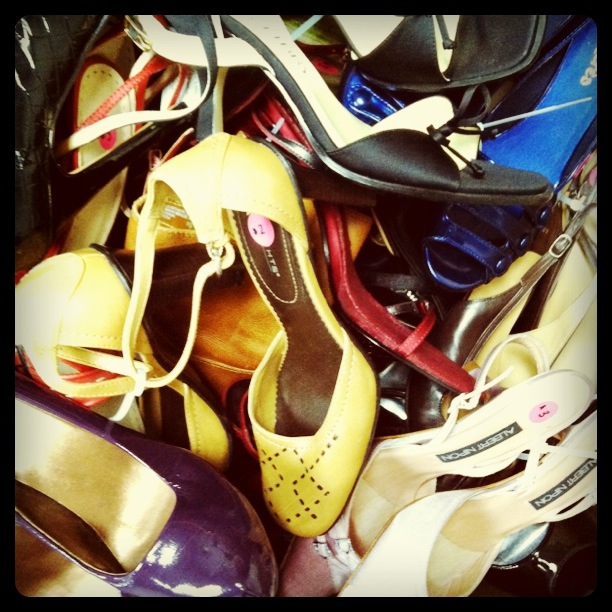 Use Social Media Instagram and Facebook are a great place to pre-sell your items and get people excited about your upcoming sale.  Three years ago I had quite a collection of shoes to get rid of.  A couple of Instagrams and they were gone within 2 hours of opening my doors.
Make a Comfortable Environment Grab your iPod/iPhone dock and play music that makes people feel good.  On a cold morning set out a pot of coffee.  For hot days have lemonade on hand (better yet have your kids set up a lemonade stand).  People like it when you think about them and if they are having a good experience they are more likely to buy.
Join Forces The more full your garage sale looks the more enticing it is to shoppers.  Invite a friend to bring some things they are looking to get rid of over.  Be sure that they mark their tags with a distinguishable icon so that the designated cashier will know who's is who's.
Put on a Happy Face If there is ever a time to be extra friendly now would be it.  Being a people person will get you far in the garage sale world.  If you are the complete opposite of a people person you may want to pay someone a few bucks who is.  No one likes to purchase items from grumpy pants.
Garage sales are a lot of work but they can also be fun, a great way to meet people and of course the obvious – you have some brand spanking new cash in your pocket.  If you have any tips we would love to hear them.  Happy selling!