I know, I know.  If its not broke, don't fix it.  S'mores have evolved into what feels like a phenomenon lately.  Cakes, cookies, pies- you name it it comes in "S'more".  It makes sense, who doesn't love an old fashioned s'more? (Well, apparently Sticky doesn't- but I am still not sure I believe him…)  We kicked these  up a notch by adding some of our favorite goodies from around the kitchen- and honestly,  they kicked the normal s'mores booty.
gourmet s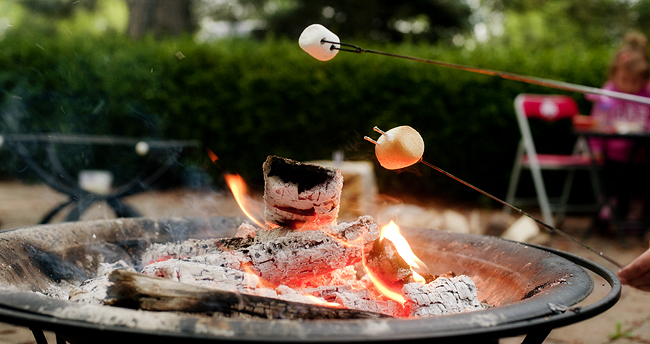 Ingredients
The staples: Graham crackers, Hershey's Bars (Dark and Regular) & Marshmallows
Nutella
Bananas
Strawberries
Pretzels
Sea Salt
Dark Chocolate Raspberry Jam
Peanut Butter
Reese's Cups
Pistachios
dark chocolate raspberry jam from Guest Jane Vicki of the messmakerbaker
I am convinced that there are few things that aren't good on graham with a toasted marshmallow, but here are the combo's that we tested and loved most.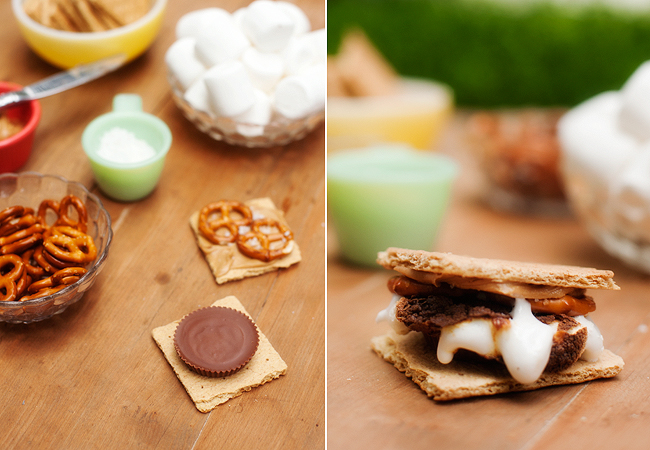 1. The Peanut Butter Cup- Sea Salt- Pretzel Smore
To create: Prepare grahams by spreading a layer of peanut butter on one graham, sprinkling it with coarse sea salt, and layering on the pretzels.  Place Reese's cup on the other graham.  Once toasted, place your marshmallow on top of the peanut butter cup, and then top with the prepared graham.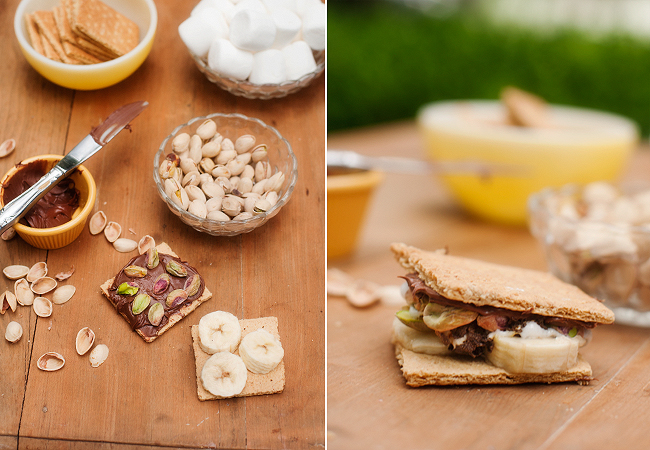 2. The Nutella- Pistachio- Banana Smore
To create:  Spread Nutella and shelled pistachios on one graham, and sliced bananas on the other.  Fill with toasted marshmallow and enjoy.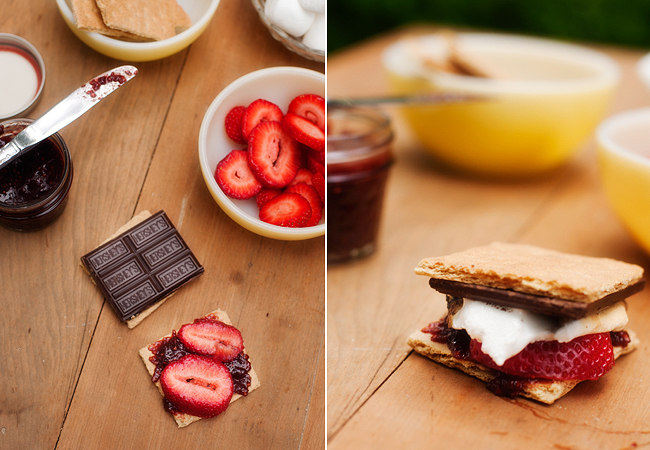 3. Dark Chocolate- Strawberry- Chocolate Raspberry Jam Smore 
To Create:  Spread jam on graham and top with sliced strawberries.  Prepare dark chocolate on the opposite graham- and sandwich a toasted marshmallow between the two. This combo was unanimously our favorite!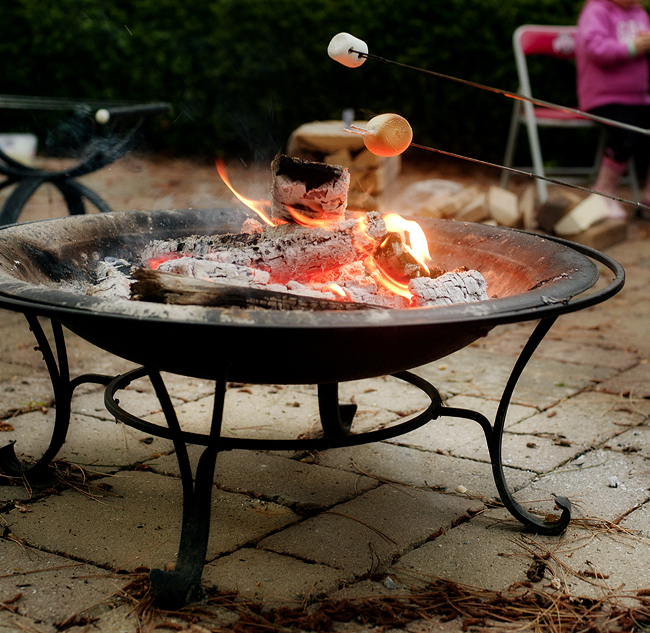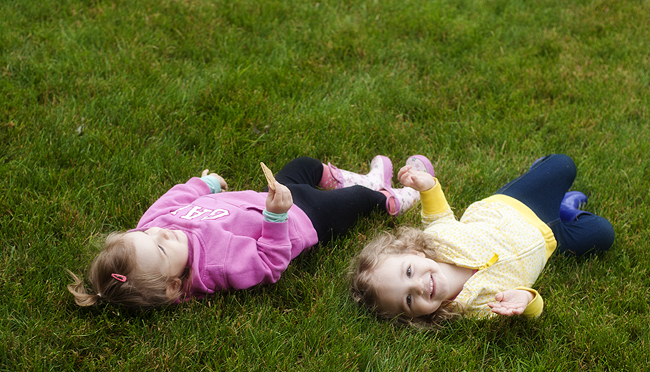 These sweet rainboot-clad babes had their very first s'mores, along with their very first firefly catching all in one night.  While we are toasting marshmallows they are usually giggling in the grass somewhere, off in their own little world.  When summer rolls out, we sure will miss these nights of sitting around the fire, and the sound of those little giggles.