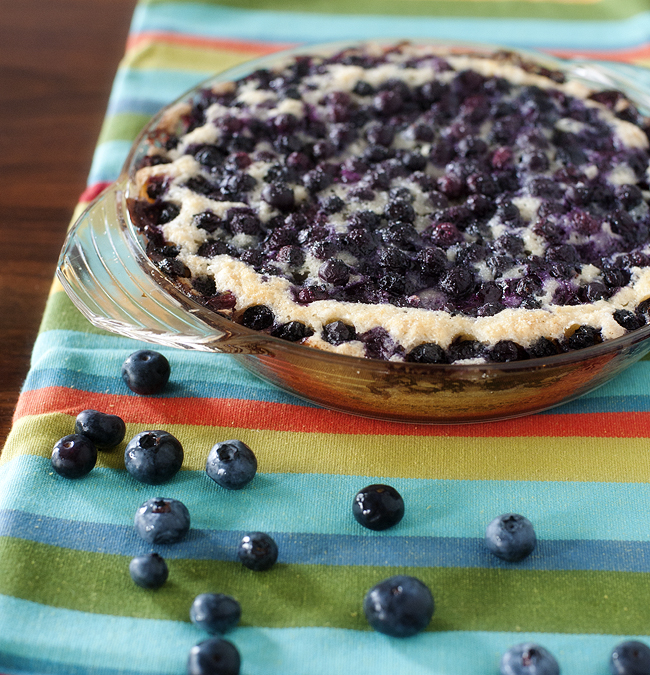 I really love summertime- and blueberries.  This cake does those berries justice- its perfectly light and not trying to be fancy, just a plain ol' summer cake.  But it's yummy.. really, really yummy.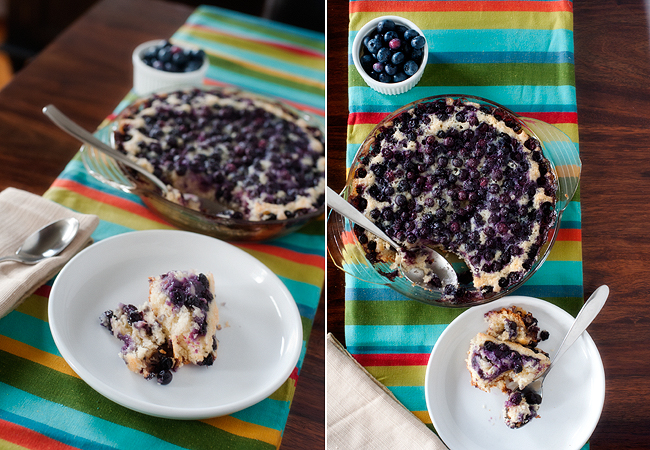 Blueberry Summer Cake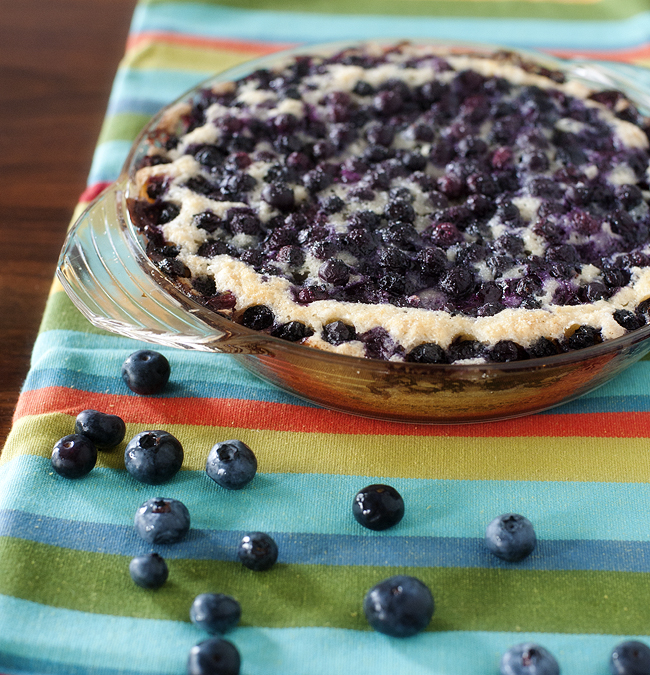 Ingredients
6 tablespoons unsalted butter, at room temperature, plus extra for pie plate
1½ cups all-purpose flour
1½ teaspoons baking powder
½ teaspoon table salt
1 cup plus 2 tablespoons granulated sugar
1 large egg
½ cup milk
1 teaspoon vanilla extract
1 pound blueberries
Instructions
Preheat oven to 350°F . Butter a 10-inch pie pan or 9-inch deep-dish pie pan. Whisk flour, baking powder and salt together in a small bowl. In a larger bowl, beat butter and 1 cup sugar until pale and fluffy with an electric mixer, about 3 minutes. Mix in egg, milk and vanilla until just combined. Add dry mixture gradually, mixing until just smooth.
Pour into prepared pie plate. Arrange blueberries on top or gently mix into batter. Sprinkle remaining 2 tablespoons sugar over top.
Bake cake for 10 minutes then reduce oven temperature to 325°F and bake cake until golden brown and a tester comes out free of wet batter, about 50 minutes to 60 minutes. Let cool in pan on a rack. Cut into wedges.
Notes
Cake can be stored at room temperature for up to 2 days, loosely covered.
adapted slightly from Smitten Kitchen Strawberry Summer Cake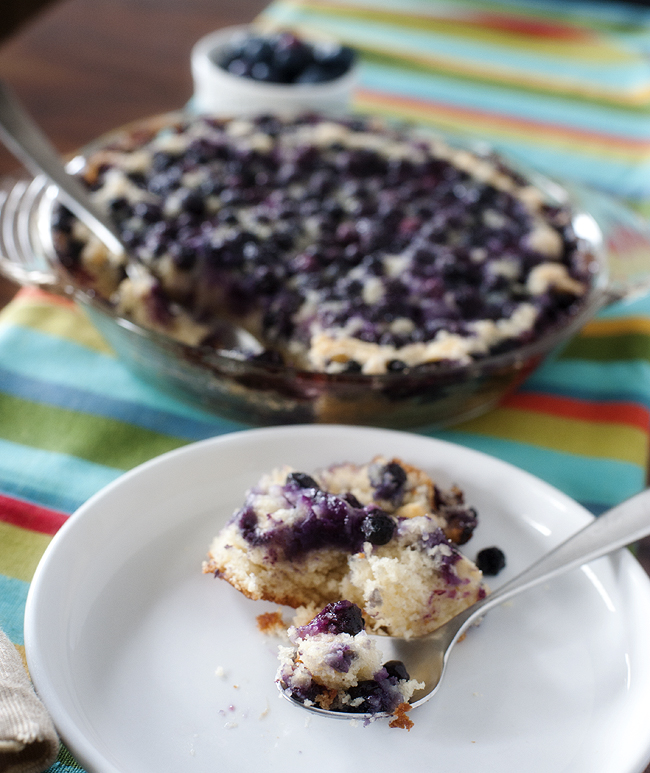 Brandy J first introduced me to this cake last summer while Adelynn and I were waiting out a storm one night, and I was smitten.  It's a must-try for sure!