Protect yourself from the sun – sounds simple enough.  After all the sun ages our skin and even worse, causes cancer.  You would think aged skin and cancer would be enough to have us all sporting hats and slathering on sunscreen yet year after year millions of people flock to the sun and tanning beds.  I am certainly guilty on all counts.  Used tanning beds in high school before prom and spent most of my days by the pool sunbathing when living in Florida at age 19.  Being tan made me feel good and like so many others I loved the way it looked.  Now when I come across a picture from those days I cringe at how ridiculously tan I am.  Worse than the way I look is what I did to my skin – irreversible damage and added risk for skin cancer.  Since turning back the clock and slapping some sense into younger Brandy is not an option, I have to do what I can now to protect my skin and educate my daughter on why it's so important protect hers.
The sun damages all skin types – light, dark, easily burns, never burns – it does not matter the sun will age you.  Everyone is at risk for cancer as well, with certain factors making you even more prone to it (keep in mind if you do not fit any of these criteria you still need to protect yourself, anyone can get skin cancer):
A lighter natural skin color.
Family history of skin cancer.
A personal history of skin cancer.
Exposure to the sun through work and play.
A history of sunburns early in life.
A history of indoor tanning.
Skin that burns, freckles, reddens easily, or becomes painful in the sun.
Blue or green eyes.
Natural blond or red hair.
Certain types and a large number of moles (more than 50+, any shape, size, color counts).
Summer is upon us and no one wants to stay indoors all day.  It's also a fact that the sun is not pure evil – we need the vitamin D it provides, just not the overexposure.  Enjoying the outdoors and avoiding the harm is as easy as sunscreen application and a hat.  Here are some things I recommend (all sunscreens are EWG approved):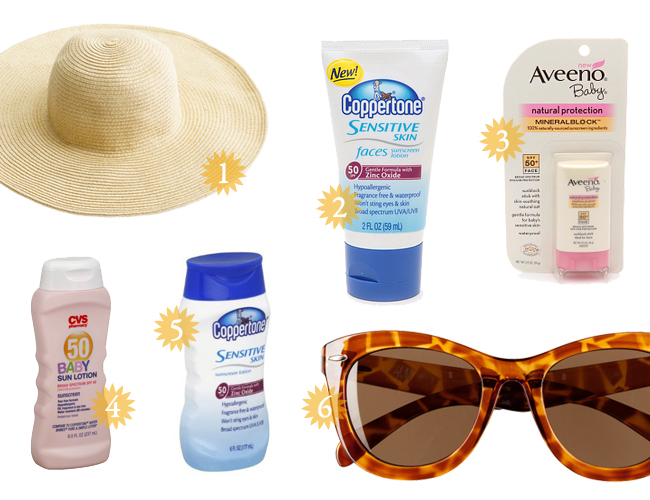 1J Crew Summer Straw Hat 2Coppertone Faces Sensitive Skin Suncreen Lotion, SPF 50 3Aveeno Baby Natural Protection Mineral Block Face Stick, SPF 50 4CVS Baby Sun Lotion Sunscreen Broad Spectrum SPF 50 5Coppertone Coppertone Sensitive Skin Spf 50 Sunscreen Lotion 6H&M Sunglasses
Remember to apply sunscreen at least once every 2 hours and more when sweating or swimming.  It should be used daily on the face, no matter the time of year (damage happens on cloudy days as well).  And please don't forget about the kids, even if they tan and don't burn.  Those early years are vital and one burn or tan can effect them for life.
Happy fun in the sun this year!  I know you'll look fabulous sporting your beach hat and sunglasses, your future self will thank you as well.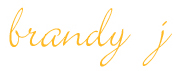 *For those of you who love a tan Shan and I are in the process of testing some self tanners.  They have came a long way since they first hit the market many years ago and we are excited to share the ones we love.  Stay tuned!